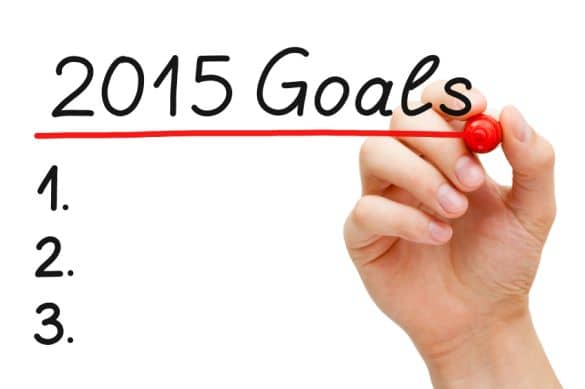 2014 is coming to a close. And with 2015 hours from now, we at BloggingPro would like to greet you a HAPPY NEW YEAR in advance!
As the New Year is associated with new beginnings, it has become customary for people to come up with a list of resolutions to commit to in the coming year. Most of the resolutions involve people doing something that they weren't able to do properly this year such as hitting the gym, losing weight, quitting smoking, and others. Through the resolutions, people are encouraged to become better versions of themselves and live life to the fullest.
As a blogger, you will have to come up with a list of things that you could do better in 2015. This way, you will be able to lift the performance of your blog (drive more sales, increase traffic, and other goals you have set for it) by practicing better blog habits.
Below are some suggestions that you can include in your blogger resolutions.
Developing your content
Writing your content
Apply and use the different headline psychologies that work best to your readers. By writing the best headline possible, you can increase the click-through rate of the post if shared in social media.
Practice this layout for your blog post.
Break down the content of your post by using subheadings.
Follow the guidelines found in this post for write a "perfect" blog post.
Learn how to create images for your posts so social media users (especially those in Pinterest) can share your content much more convenient.
If you have old posts that didn't receive the traffic you think they deserve, then you can repurpose them into slideshows or images. By doing so, you get to deliver the same content to your target audience in different ways in the hopes of driving more blog traffic.
Make evergreen and skyscraper content to supercharge your blog visitors and engagement.
Curate content to easily produce content, educate your audience with high-quality posts from other sites, as well as reach out to industry experts. Here's how you can do it.
Promoting your content
Shave time from your marketing tasks by automating content promotion to social media. Keep in mind, however, that you shouldn't completely put your promotion tasks into auto pilot mode. Balance automation with manual posting for increased reach.
When sharing content, use the best applicable hashtag on social media. Also mention users that you want to share the post to by using the '@' sign before entering their usernames.
Join Facebook Groups and Google+ Communities related to your niche to build authority and relationships with other bloggers. You can achieve these by commenting on posts by others and asking questions on the groups, aside from simply promoting your own content.
Build up mailing list to automatically send out newly published blog content. Use an email marketing platform to create a signup form that you can embed on the sidebar of your blog.
To help you with building a list, you will need to give them something in return to encourage them in signing up. For this, you need to create downloadable content such as white papers or e-books that you can send out to subscribers in exchange for their contact details.
Are there any blogger resolutions that we missed out above? Let us know by commenting below!
More on blogger resolutions: