Legal Tips for Bloggers of All Shapes and Sizes
Blogging often gives us the feeling of freedom and flexibility. People talk about virtually anything under the sun without a care in the world, and typically back up their words with images and/or various tools to help them stand out.
While bloggers are usually okay and quite aware of what we're doing, there may be times when we unknowingly approach a grey area or even cross a line. For this reason, it's important that you review the following link compilation to help keep you out of legal trouble when it comes to your blogging business.
Here is a list of legal resources for writers and bloggers, as well as tools that can help keep your website safe in the long-run.
Featured Content Guides
Think Like a Lawyer, Blog Like a Pro: This excellent blogging legal guide walks bloggers through every overwhelming legal term and explains everything you need to know as an online publisher. The 50-page book sheds light on copyrights, trademarks, contracts, legal misconceptions when it comes to blogging, and much more. This is one book I fully recommend to all bloggers and online writers.
Can Online Publishers Be Held Legally Liable for What They Publish? This article provides a brief overview on copyright infringement, defamation, and the sharing of private data.
4 Reasons Every Blogger Needs to Know U.S. Law: This article strengthens the point of this very compilation, giving you very essential reasons why bloggers should know a thing or two about the law. This is especially true if your website and your audience are based in the United States.
What You Need to Know About Copyrights: Self-explanatory title that details the importance of copyrights. This is crucial if you publish any form of content online.
Courting Libel: Do you publish controversial material, especially the type that look to expose others in a negative light? Then this article is for you.
Other Blogging Legal Guides
Content curation overview: Interesting guide if you're a blogger that borrows small segments from other sources. While it doesn't come straight out of a lawyer's website, Boston.com is a highly trusted source and explains the concept in great detail.
Fair use guide: This great article explains when you should – and shouldn't – use someone else's copyrighted work in a limited, transformative manner.
Article syndication overview: If you wish to post someone's work on your own website, it is actually quite possible. However, there are a few important rules to follow as this overview explains.
Privacy Policy Generators
Iubenda: Iubenda is a blessing for online content publishers. Chances are you collect email addresses for newsletter purposes, use analytics to understand your audience, display advertisements, and much more. Guess what? Some of these seemingly simple things actually require a policy to legally inform your audience about the data you collect from them and what you intend to do with it. Iubenda lets you create both free and paid privacy policies in minutes.
Free Privacy Policy: Similar to the above, and a nice alternative to creating a privacy policy for your website.
Shopify Policy Generator: Shopify is a highly trusted source for bloggers, especially those that deal with ecommerce.
Signing Forms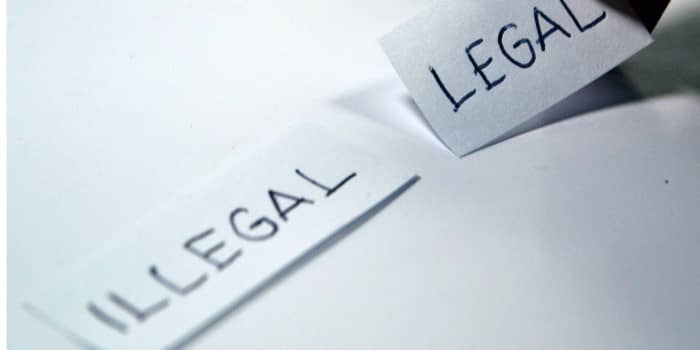 HelloSign: A blogging legal guide and tool compilation isn't complete without the ability to sign documents and contracts electronically. HelloSign allows youyou're your customers to sign important documents in a fully secure platform.
DocuSign: Similarly to the above, DocuSign provides legally binding signatures for you and your audience. Ideal if you provide a service or run any sort of commercial resource online.
Managing Data and Surveys
Gravity Forms: Create all kinds of forms to collect important customer data. Very powerful when used in conjunction with the above legal tools and resources.
Google forms: Collect and analyze data from your followers through powerful surveys, all for free.
Typeform: Similar to Google forms, Typeform enables you to gather information from the users that know and trust you.
Free Images
Images are used in practically every article and on every website. Since not all images are free for the taking, the following link provides a rich source for commercial-free images you can use without guilt and legal concerns.
Click here: Websites to Find Free Legal Images for Your Blog.
Free Plugins, Themes & Tools
The following are links to absolutely free WordPress themes and plugins, which means there is no need to obtain copies of illegal tools to make a great blog. Also included is a website with a robust amount of free apps and scripts for bloggers and online business owners.
WordPress.org theme repository
WordPress.org plugin repository
Themeforrest free plugin/theme giveaways
Expert Advice
Finally, if you have any legal questions about blogging, the following links give you access to great legal and expert advice. While the Reddit page below is not strictly composed of lawyers, you can still get plenty of legal tips for bloggers and expert opinions to point you in the right direction.
Final Thoughts
The above sources provide just about everything you should know about blogging legally and safely, helping your online business stay afloat for decades to come. Is there any other blogging legal guide or general resource you can help add to this list? Let us know in the comments section below.