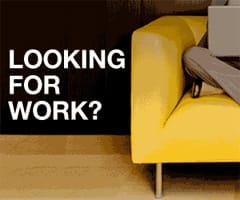 Today we have the honour to feature an interview with Yury Polnar from Demand Studios. Demand Studios, who are also advertisers here at BloggingPro, are a known name in the freelance and online writing sector and provide freelance writing opportunities to many writers.
Anyone looking to get started as a paid content provider, or publishers looking for content should consider Demand Studios, several authors who write for Splashpress Media also write for Demand Studios. But now I will let Yury answer some questions we asked.
What Is Demand Studios?
Demand Studios is the creative arm of Demand Media and is responsible for producing in-demand articles and videos for a large network of industry-leading websites and some of today's most respected online publications. Comprised of thousands of talented freelance writers, editors and filmmakers, Demand Studios creates and delivers handcrafted content to an audience of over 80 million people yearning to be informed and entertained. Read More »Interview with Yury Polnar from Demand Studios