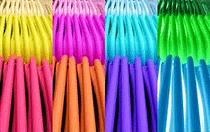 When people talk about the perfect blog, they always focus on content. The content of a blog is obviously extremely important, and in most cases the content is what decides whether a blog will be successful or flop like a fish out of water. However, the design of a blog is also extremely important. Many bloggers understand the writing aspect of the job, but it's the blog design that causes frustration. Because creating a blog involves a little bit of web development and web hosting knowledge, so many writers feel a huge weight on their shoulders. Once bloggers have WordPress and other plugins mastered, they sometimes don't even know where to begin when it comes to design.
There are two things bloggers can do if they need to design a blog:
Hire a web designer and talk with them about your expectations and visions. You can learn more about hiring a web designer here.
Create the design of your blog and then put it into motion on your own. You can learn more about how to create a blog here.
In both cases, it's the job of the blogger to have a vision. So what's the absolute best way to design a blog? There are tons of questions to ask before you know you have the blog that is right for you, but the most important thing to remember is that a blog should be something that expresses the owner's style. There is no "perfect" blog; however there are a few things you can keep in mind if you need a little bit of design help:
Top 3 Blog Design Considerations for the First Time Blogger
Below lists five aspects of a blog where a blogger has a few design options. Consider some of the questions that bloggers often have about blog design:
     1.    What size and type of font works best for a blog?
Just last year I was student teaching sophomore English, and I saw all types of font. I quickly realized that you need to specify font types in the guidelines of the assignment, but it was certainly a learning experience. I find that when putting out basic content, it's best to go with the type of font and the size font that readers are used to reading. Although it may seem a bit boring, your readers are likely to stay on your page longer if they don't have to struggle to read your content. Some of these "traditional" type fonts include Arial, Veranda, Times New Roman, and Calibri sizes 11pt to 14pt. It's also important to keep the spacing between your lines and between your letters traditional. Most programs will have this set as default, but just in case, you'll want to make sure everything is set to 0.
You can have a little bit more fun with your headings and any special announcements you have on your blog. Although many browsers did not support many fonts in the past, you can now use a variety of different fonts to help make your point. You will want the titles of your blog posts to be larger, around 16pt to 20pt, and the font style is completely open. There are TONS of different fonts to choose from, and it completely depends on the style of the blog. It's still important that you can read the content, but the font style is up to you. Naldz Graphics offers tons of examples of font styles for headings and titles. Below is one of my personal favorites from Web Design Shock:
You will notice that the title of the blog post has a 3D font style, while the body of the post has a traditional, easy to read style.
     2.    What is the best color scheme for a blog?
The best color scheme for a blog is muted. You don't want to have a blog full of bright colors (it may sound obvious, but it is more common than you might think!) because this will be difficult to read. On the opposite end of the spectrum, you do not want your blog to be boring and have little to no color. It's a great idea to incorporate colors in the header and footer, the background of a blog and in some cases the color of the title of a blog post. I think Sparksheet does a great job incorporating a color scheme into their design:
As you will notice, the site contrasted pink, green, grey, and white into their design. They created a patterned grey background with pink tabs, buttons, and title, and then a green accent color. The important thing to remember about color is that you really can't go wrong as long as all of your colors match. Consider some of these color schemes from Color Scheme Designer before you start adding color to your design.
     3.    What sort of layout should I use with my blog? Should I put picture on the size of the article or under the title?
The layout of a blog is important because it determines whether or not a reader can navigate throughout the site. There are tons of different layouts that you can choose from for your blog: You can set up your blog to show the title and then a picture under the title like the Web Design Shock example above, or you can put the photo next to the article like the Resource Nation blog example below:
The placement of the pictures really does not matter; however I prefer to see the pictures next to the article. Why? Because I like to scroll down quickly and see the titles of the articles on a blog. If the photos are below the articles, it takes longer to scroll through the blog. On that same note, I also like blogs who incorporate the "more" tag. In other words, the blog only shows a snippet of the article on the homepage as opposed to the entire article. The blog you're reading does a great job of this.
     4.     Should I include a header and footer or a sidebar? Where should I place these when designing my blog?
Yes, yes, and yes. You should include all three because it will improve the navigation of your blog. When designing the blog, you obviously put the header and footer on the top and bottom, and most blogs put the sidebar to the right. The Kissmetrics blog is one of the few I have seen who put a sidebar to the left of the articles:
5.    Where should I place my sharing buttons when designing a blog?
Some blogs put their social media sharing buttons on the top of each article, others on the side, and other at the bottom (obviously). I generally dislike sharing buttons on the side of an article because they often move with the article. This can be distracting for some readers. Sharing buttons are usually best when placed at the top because you have the best chance of someone clicking one of those buttons if they see them right away. It may seem crazy, but some people look at the title of the article, skim the first few paragraphs, and then want to share. In other words, they don't get to the bottom of the article. If someone does get to the bottom of the article, chances are they will scroll back up to push those buttons.
The thing about design is the idea that it is all personal preference. You want your blog to be functional for all types of readers, but it ends up being up to the owner of the blog. Although I find a few things to be more desirable than others, there is no saying what is "right" and what is "wrong."
How did you setup your blog and what do you like to see in terms of blog design? Do you have any tips for first time bloggers?
Photo Credit: speckyboy.com
Amanda DiSilvestro is a writer on topics ranging from social media to 401k limits. She writes for an online resource that gives advice on topics including business phone systems to small businesses and entrepreneurs for the leading business directory, Business.com.