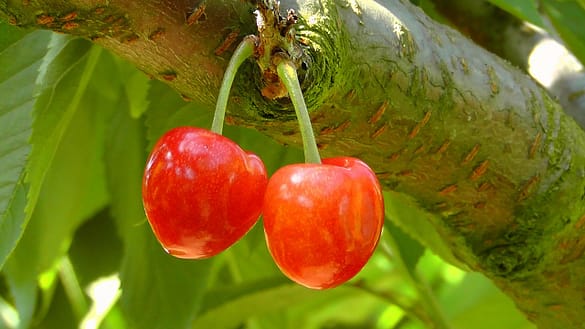 Low-hanging fruit is a term used primarily by marketers to describe high-reward goals that are done with little effort. This is literally like plucking the juiciest and most succulent fruit within your reach from a tree. The 'fruit,' in this case, depends on the goals you want to achieve with the project at hand.
With blogging, one of the most common goals is the constant creation of high-quality content. It is through this single goal that other objectives, such as increase of ROI (rate of investment), sales, and profit, are made possible.
One of blogging's lowest hanging fruits is content curation.
What is content curation?
This type of blog post features links to web pages about a topic. It is similar to how an art curator reaches out to different artists and asks to have their artworks commissioned for a show.
An example of a content curation post is the "5 Free Blogging Tools To Help You Publish Better Articles" from this site. The post showcases the helpful tools that people can use to compose high-quality articles on their blogs.
The author, in this case, does not necessarily have to come with up original content to be featured on the post. Instead, his responsibility is to showcase and make sense of the featured existing resources that will help readers learn more about the topic of writing more engaging blog content.
Why content curation?
If you're not doing content curation on your own blog, here are reasons why you should perform this fast and easy low-hanging fruit:
Content already exists – Instead of writing up an article from the ground up, you let the curated content do the talking for you. Just add a short description to each resource and you're good to go.
Increase authority within your niche – By highlighting the best and effective resources in your post, you also get to show your knowledge about the tools for a particular topic.
Great outreach method – Contact the site owners whose web pages you featured on your post and let me know that you made a post about them. This can lead to the post being promoted by the site owners themselves. Better yet, you can make a connection with them that you can leverage further later on!
How to do content curation?
Below is the basic process on how you should proceed with curating content for a blog post.
Narrow down your topic related to your niche
Let's say you own an online marketing blog. Unless they also double as a designer or photographer, one of the biggest problems that marketers have when creating blog posts for their sites is looking for high-quality free stock images.
Search for resources that will be used as resources
One of the best places to look for content to curate on just about any topic is Quora, one of the most popular Q&A sites. Perform a search about your topic and the site will return you relevant questions that have been answered by users. In our example, doing a search using the query 'free stock images' yielded these results:
From here, you already have seven resources that you can feature on your post about where to get free stock images! Browsing down the questions will also show you more links to other websites that you can include in the existing list.
Write the article
The tricky part now is to tie everything together with your writing. This wouldn't be much of a problem since the resources speak for themselves. However, it is still best if you visit each site and describe on the post how your readers can download or get the free images from there to be used in their blogs.
Now that we've described content curation, here's an exercise you can do on your own blog…
Follow the process of content curation and create a post about the sites where bloggers can get high-quality free stock images. Once you've written and promoted it, let us know whether or not the post helped you achieved your goals with the little effort that you did. Also, I highly encourage that you share the curated post you've made about the free stock images along with your comments.
More on blogging: