As a blogger, you should be concerning yourself with the different facets of blogging. Aside from writing and publishing your content and landing pages, you need to make sure that the purpose of each post is achieved, whether it's increasing your email list or getting lots of social shares.
Conversation rate optimization (CRO) refers to the process of refining your content so you can reach your online goal. While this isn't something that publishers typically worry themselves with, you are more than just a writer. The success of your blog depends on how you can convert your visitors into becoming more than that.
By developing a plan to increase your conversion rate on all your pages, you can effectively mobilize your target audience to anything you want them to do!
In this post, you will learn the basic and advanced ways to perform CRO using the best practices and tools.
Optimizing your blog posts
The first problem that you need to tackle prior CRO is driving traffic to your blog. Without any traction with your target audience, there is no one to optimize for.
Aside from taking cues from tactics to increase blog traffic here, you need to developing a publishing schedule for your blog content.
Posting articles on a regular basis encourage search spiders to crawl your blog regularly as well. This is advantageous for SEO purpose. Since sites like Google and Bing prioritize fresh content that talks about the latest and most relevant topics in your niche, your site can benefit from higher rankings for your target keywords as a result.
Therefore, to appease search engines with your blog, you need to observe these two things:
Create an editorial calendar– Preparing the posts you will publish ahead of time allows you to develop a blogging schedule so your readers can expect posts from you on a particular day of the week. For a better understanding of what an editorial calendar is, read this Copyblogger post.
Boost your on-page optimization– You need to control the SEO variables within your blog post. Doing so allows you to position each post for their best position on search engine results pages (SERPs). To learn more about the best practices, read this comprehensive post by Brian Dean.
Optimizing your landing pages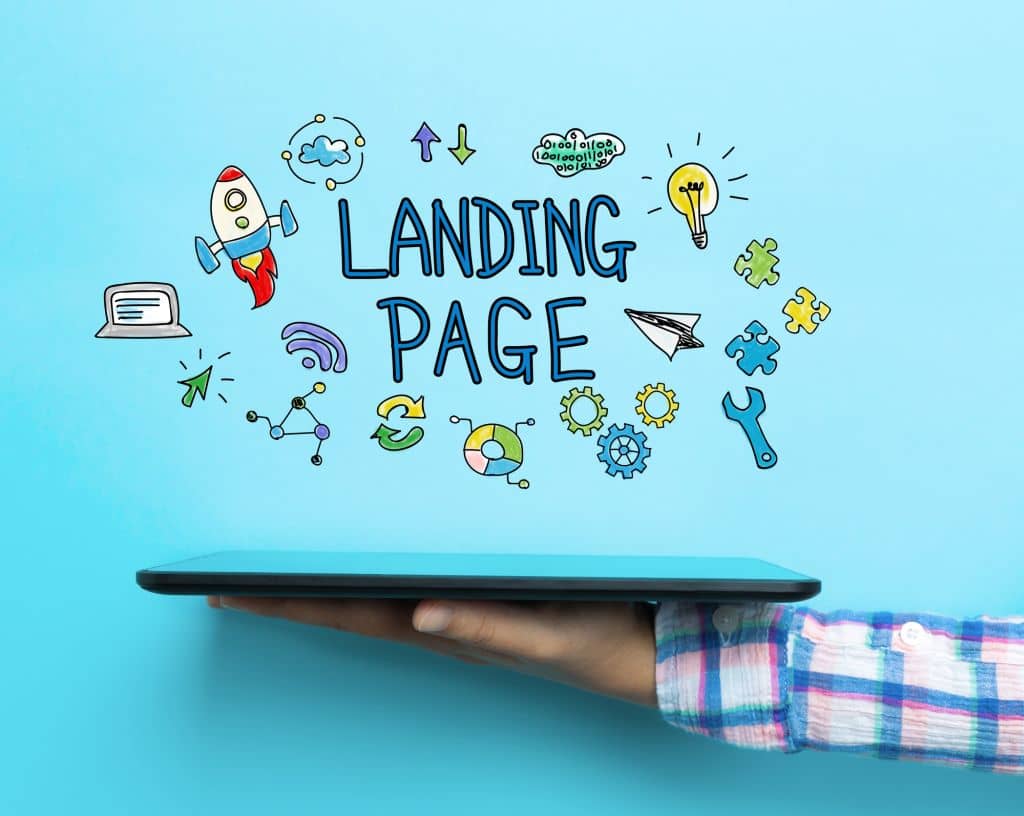 Your landing pages are where you will earn your money. On a larger scale, these pages play a crucial role in your brand activation campaign. By creating pages with the sole purpose of converting your visitors into a subscriber or a customer, you want to create a truly effective and immersive content that bridges the gap between your audience and blog.
However, creating landing pages can be reduced to a science. This post at Blogging Wizard about landing page optimization pretty much covers most of the ideas that you must have about landing pages. To provide you a third-point summary about the post, below are the things that you need to keep in mind:
Have one goal for your landing page– Developing more than one goal for your landing pages plants confusion in the mind of visitors. For example, do you want them to buy your e-book or do you want me to subscribe to your mailing list? Due to having more than one choice, there's a chance that they won't commit to any of your goals.
Simplify– You need to trim your landing pages and leave the bare necessities. Remove floating social bars, menu bar, footer, sidebar, and others so your visitors can sink their teeth into the meat of your landing page.
Personalize– Nobody wants to heed a CTA from a stranger. Your landing page will only be as useful as the trust you have built with your audience. Even if your target market barely knows you, you can still make a sale by giving them reasons why they should trust you. Use every social proof that supports the influence you hold in the market such as testimonials, social shares, subscriber count, and others to convince visitors they should trust you.
There are lots more best landing page optimization practices that you should observe. However, not all methods will produce the same positive results for your pages. Ultimately, the success of your pages depends on how willing you are to track and measure the results of the pages based on their intended goals.
By managing the performance of your landing pages, you will be able to spot its strengths and weaknesses that you need to capitalize and improve on, respectively.
Tools to use
Since we are discussing tracking and observing the performance of posts and pages, you cannot analyze them with your eyes alone. You need a set of tools that will help uncover actionable data about their performances. Below are some that you ought to consider using.
Both features are available when you install the free SumoMe plugin on your site. The former helps you identify the portion of your blog post or landing page where half of your visitors have left. You can use the information to put all important elements of your page before that section of your content in the hopes of increasing your conversion rate. The latter shows which link to the page have the most clicks. This tool is an excellent way to see if people are clicking on your CTA button or link. If not, you must use this opportunity to redesign the button to get more clicks.
This premium tool offers the same features as SumoMe and then some. Aside from heat mapping and figuring out what scroll percentage half of your visitors left on your page, CrazyEgg allows you to understand traffic sources where your visitors came from and which links they clicked on your page.
The tool has a heat-mapping feature, but that's the only similarity it has over the other analytics tools above. TruConversion features unique options to help track your blog content's performance. The funnel analytics will determine which page from your multi-step conversion funnel your visitors dropped. The screen recording is another helpful feature that shows you exactly how each of your visitors interact with your pages. Lastly, the micro-survey and survey options allow you to create forms that your audience can answer from within your page so you can get their opinions on the go.
Wrapping it up
Optimizing your content performance is something that every blogger must learn to do. By deliberately approaching each post and page on your site with a clear goal in mind, you can boost your conversion rate and reach your online goals more efficiently. The tips and advice above should help you jumpstart your CRO campaign for your blog and focus on the quality of content you publish, not quantity.
Related posts:
4 Free WordPress Plugins for Improving Your Blog's Conversion Rate
Four Simple Tips For Improving Conversion Rates On Business Websites