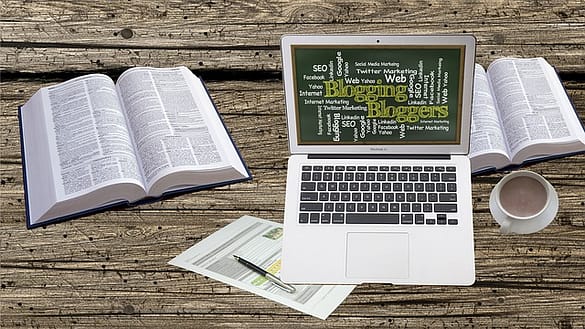 When building a blog, it is important to take time to choose the best and most appropriate blog platform for your needs. If you do a quick search on the different types of platforms, you'll see that WordPress is highly regarded by blog owners due to a variety of reasons.
However, if you want to make an informed decision to the type of platform to use for your blog and not because of what is believed to the best, then read on.
For the sake of discussion, let's list down the different and widely used blogging platforms by users:
WordPress (self-hosted)
WordPress (hosted)
Blogger
Tumblr
Drupal
Typepad
Squarespace
From here, let's proceed with the important factors to consider when choosing a blogging platform, which we'll turn into a checklist:
Price
Level of control
Opportunities for monetization
Ease of use
SEO-friendliness
Now that we've mentioned the factors, it's time to talk about how each blogging platform compares with the others:
WordPress (self-hosted)
The WordPress CMS is free to download, but you need to purchase a domain and hosting to set it up properly. Visit www.onblastblog.com for a better explanation on how to properly set up your blog using the self-hosted WordPress.
This blogging platform is arguably the most flexible among the rest as it can function as an eCommerce site and video hosting site, aside from being a content publishing tool. The thousands of free plugins give users lots of control, not only to earn money through their blog (setting up an affiliate program or an ad campaign, for example), but also give them an SEO presence that is sorely lacking in other platforms.
WordPress (hosted)
This is similar to self-hosted WordPress, but lacks the customization features as well as the ability to download plugins. Regardless, this costs cheaper than a self-hosted one as you only have to make an annual payment for the domain and additional support.
Blogger
This Google-owned blogging platform is not very user-friendly especially when it comes to designing the themes as you need to have CSS experience to tweak your layouts. Also, the SEO features available are severely limited. Nonetheless, publishing posts in this platform is very easy.
Tumblr
Tumblr is half social media, half blogging platform – overall interesting. Tumblr is hosted from its server, so all you need to do is purchase the domain. It's really easy to publish a variety of posts here, especially the GIF files this platform has become to be known for. Design is limited, although you can purchase premium designs from its theme options.
Drupal
This platform is more of a content management system (CMS) and being a blog is just part of what it can be. Therefore, Drupal isn't really a user-friendly blogging platform as you have to use the Drupal Gardens tool to make it easier to navigate its interface.
Typepad
Think hosted WordPress with more customization features and available plugins, but with less control than the self-hosted WordPress.
Squarespace
This platform offers the same features as the self-hosted WordPress but is much friendlier to use by non design-savvy people. Its built-in analytics and drag-and-drop design interface make it much easier to be used by practically anybody. Nonetheless, its selection of add-ons and plugins do not match that of WordPress's.
Upon discussing the different blogging platforms, here's what we've come up with:
| | | | | | |
| --- | --- | --- | --- | --- | --- |
| PLATFORM | Price | Level of control | Opportunities for monetization | Ease of use | SEO-friendliness |
| WordPress (self-hosted) | FREE (except for hosting + domain) | HIGH | HIGH | HIGH | HIGH |
| WordPress (hosted) | FREE (except for domain) | MEDIUM | MEDIUM | HIGH | MEDIUM |
| Blogger | FREE (except for domain) | LOW | HIGH | MEDIUM | MEDIUM |
| Tumblr | FREE (except for domain) | MEDIUM | LOW | HIGH | LOW |
| Drupal | $12-80/month | MEDIUM | MEDIUM | LOW | MEDIUM |
| Typepad | $9-30/month | MEDIUM | MEDIUM | MEDIUM | MEDIUM |
| Squarespace | $8-16/month | HIGH | MEDIUM | HIGH | MEDIUM |
Based on this small table, WordPress still wins. It's the easiest to use and is most flexible among the other blogging platforms. However, this should not discourage you from trying out the other platforms to get a better feel of what they can offer.
What do you think? Do you share the same opinions for each of the blogging platforms listed above? Are there platforms we forgot to mention that compare favorably with the aforementioned ones? Share your thoughts by commenting below.