Who could've thought that building a website from scratch will eventually become the easiest part of online entrepreneurship? Thanks to DIY platforms like WordPress.com, SquareSpace, and Wix, anyone can create a great website without writing a single line of code. You don't even have to worry about hosting since these companies are willing to address your backend needs.
Convenient, right?
The advantage of piggybacking existing platforms is that you can get the ball rolling quick. All the features you need, be it prebuilt themes, useful plugins, and payment system integrations, are readily available at your disposal. You just need to determine your objectives, piece the components together, and develop a sound content strategy that will establish your online presence.
For one-man bloggers, slicing through the technical aspects of building a site and focusing on content creation sounds like an effective strategy. However, this also means you're sharing the responsibility of preserving the sustainability of your venture with another company.
What is Digital Sharecropping?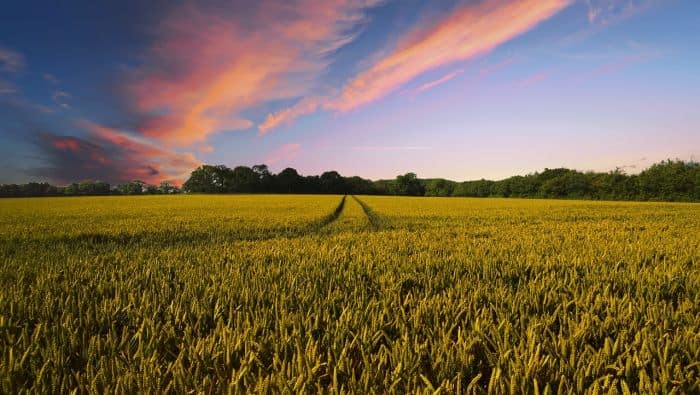 Imagine setting up shop on a land you don't own. You can pour your blood, sweat, and tears on your establishment, but the landlord can still put you out of business with a single decision.
This is the ultimate risk of "digital sharecropping" – the practice of relying on third-party platforms to host your content. While it's likely that popular platforms will stick around for a while, it's not completely implausible. For example, back in February of 2013, Twitter's Posterous closed down despite having a significant user base of 15 million.
Luckily, users were still able to retrieve their data from Posterous and upload them to its successor, Posthaven. This is a commendable move by CEO Gary Tan, who brags that the all-new blogging platform will stay forever.
Sure, the ability to salvage your data and use it with another platform is a silver lining, but there's no guarantee that other companies will offer the same service. Furthermore, most blogs and online businesses would've already sustained revenue losses, missed opportunities, and customer complaints during downtimes; not to mention the associated hair-pulling when trying to contact the problematic platform.
It's Happening Everywhere…
Apart from blogging and DIY site-building platforms, web services like YouTube are also subject to digital sharecropping; not because it's in danger of shutting down anytime soon, but because key decision-makers have made it harder for content creators to monetize their videos.
In the past, any channel can make money off of YouTube as long as videos are being viewed and ads are being clicked. But now, they need to amass at least 10,000 views to get their fair share from ad revenues.
Understandably, YouTube's decision was meant to weed out channels that are incapable of producing quality content. But it still didn't bode well for content creators who want to be committed to the platform, but now lacks the incentive to push on.
The Better Route
Simply put, less dependent you are on digital landlords for your money-making schemes, the better. From a blogger's perspective, you need to be more in control of every aspect of your backend – from web hosting to site security.
The first advantage of this route is that you have scalability on your side. If you notice your site slowing down generating more traffic, you can easily upgrade to a different hosting solution that adequately matches your needs.
Being solely responsible for your website's hosting is also more ideal security-wise. Without tying your website to a single host, you can simply migrate to another hosting company if the need presents itself.
While you may come across firms or professionals that pitch hosting setup and site migration services for a price, always remember that hiring them is discretionary. Most, if not all, web hosting companies offer customer support and online learning resources that can provide you with everything you need to know. Besides, paying another professional to make decisions for you also means you'll miss out on valuable learning opportunities.
Just remember that not all companies can deliver the same quality of service despite having similar hosting plans. But rather than comparing companies, focus on your blogging objectives to find a host that fits the bill. SiteGround, for example, excels in managed WordPress hosting – thanks to its free theme library and site migration services.
Moving Forward
As much as possible, only choose a hosting company you can stick to for a long time. Look at specific factors such as their value-added services, company history, and customer service to get the best value for your money.