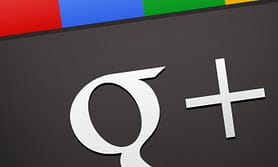 One of the features about the new Google+ social network is Sparks.
It has been said that Sparks needs to improve to become truly valuable and while there is a level of truth in that statement, I do think that the true power of Sparks lies in its simplicity and limited results, assuring that often the quality of the results seems to be very high. High also being based on less noise than when using Google Blog Search or Twitter Search.
Using Google+ Sparks
Making use of Google+ Sparks to find content is simple and very straightforward.
When clicking on the Sparks link in the sidebar, the landing page shows you manually curated groups, Sparks, for popular topics.
After having searched for your preferred topic, you can now pin this 'Spark' to your sidebar.
From now on you will see this Spark in your sidebar for easy access. Know that Google+ will collapse and only show the first 5 Sparks you added. The next ones will be hidden under the expand tab'.
Using your Google+ Profile to Grow Your Traffic
Besides finding topics to write about via Google+ Sparks, Sparks can also help you to grow your own Google+ profile and eventually traffic to your own blog. Thanks to Sparks it will be easy to promote relevant content on Google+.
Main tips to use your Google+ profile as a traffic generator is to not only publish your content. Also do share content of others, and do comment to the links you share.
On Google+ there is ample opportunity to add commentary and even share topics with specific people, more than on Twitter. While you can 'page'/ping people in your entries do not overdo and only ping people when your content is specifically targeted at them.
Sharing links on Google+ tends to get noisier than on other networks, please use the possibility to add commentary. Sharing links without commentary is much easier and faster on Twitter. 😉
Do not forget to share your own links BUT do not just share your own links. Avoid paging people when promoting your own content.