You woke up today and realized it's that time of the week. You know, time to write a superb post and publish it for the world to read…
Then you remembered everything that's typically involved, which led to a bad mood and you just couldn't wait for the day to be over….
So, what can you do when you don't feel like writing?
Noemi had once pointed out a few great suggestions, such as forcing yourself in order to break the ice. In addition to these, I'd like to include other tips to lessen the pain and make your blogging experience a fun one again.
This article focuses on making your writing brief and/or replacing it with other great activities.

Make a video Post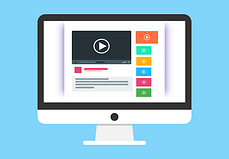 Did the above subheading send chills down your spine? Rest easy; I understand that making a video might actually be a more daunting process…
In this case, a video post refers to embedding a piece of footage that's particularly relevant to your niche.
Just look at the huge library available on TED.com, where influencers from all walks of life share their unquestionable knowledge. How about inspecting three videos that teach something useful to bloggers? You would simply write a brief overview detailing the main points and what your readers can learn.
Repeat this process with each clip, leading you to a relatively short post that's still packed with practical information.
Rely on Other Media
Have you read a typical BuzzFeed piece? They often consist of multiple items, all containing a mere line or two. The trick here lies in the use of visuals, or eye candy, which is perfect when you don't feel like writing.
You may successfully hack your way through a short piece with some creativity while having fun in the process…
For example, a post about "7 Things Only Introverts Understand" may consist of humorous images and GIFs, which you can obtain through Pixabay and Giphy, to name a few. Refer to this article on finding free images for more details.
You may also take a more conservative approach through the use of an infogrpahic, as long as you have permission or the necessary usage rights.
Quote Your Way Out
Bloggers tend to write as much original content as possible – you know, because "Google and all."
That said, you could legally use a few quotes from an article you admire to improve your content…
Is there a short paragraph that really stands out? Grab 50-60 words and stick it right into your post – knock yourself out!
Heck, repeat the same thing with yet another author's content if you wish (and maybe another after that, which is great when curating articles).
You will naturally add your own thoughts along the way, of course (this goes without saying). And if all goes well, you should have a beefy masterpiece to which you only contributed about 60% of the content.
There's Much More to Blogging
If you absolutely don't feel like publishing at all, remember there are many faces to blogging as a whole.
What things have you been putting off? These may include:
Correcting that small theme issue that's been bothering you
Finally opening that LinkedIn or Pinterest account
Becoming familiar with Hootsuite or other social media tools
Growing your list of blogs to visit and saving their RSS feeds
The list is obviously endless, all depending on your blogging needs. Though this is not directly related to writing, strengthening all aspects of your blog will effectively help you in the long-run.
Finally, Posting Tomorrow Won't Kill You
Don't get the wrong idea here. I don't condone dropping out of your comfort zone so easily, or disobeying the art (and science) of consistency.
However, let's remember that life just isn't perfect. You could make the most flexible, easy-to-follow to-do list and still fail miserably on occasion. This is especially true when you don't feel like writing or applying yourself after a particularly long week.
If you're having one of those days (or weeks) perhaps a day away from the computer is in order – for the most part, at least. Thankfully this isn't the norm, just the exception – and this is exactly why posting tomorrow won't lead to the end of the world.
Your Turn
These are my best tips for coming out a winner when you don't feel like writing much… or at all. What little hacks do you have up your sleeve? Please share your best thoughts below…
Don't Miss: