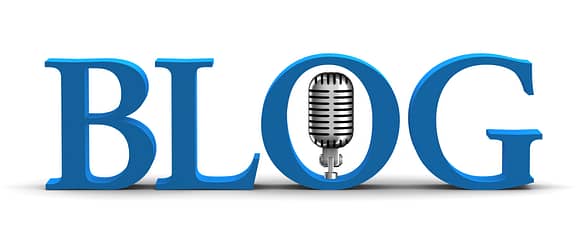 Super Bowl is more than just a sporting event. Its halftime shows and commercials have drawn millions of viewers to the spectacle.
Super Bowl 49 is no different. The game between the Seattle Jawhawks and New England Patriots was a close battle that was ultimately determined by 'The Call.'
But everybody was just as excited at the current batch of ads to air throughout the game. Excited enough that websites like Marketing Land and Mashable did a live blog sharing their opinions about the commercials.
What is live blogging (and how to do it)
Live blogging is a great way to engage your target audience and discuss ongoing newsworthy events related to your industry.
When done correctly, live blogging can help drive more traffic to your site, increase your brand profile, and gain more subscribers.
Aside from sporting events, live blogging is done during breaking news by media outlets. Here's a link of successful live blogging examples from BBC News, ITV News, and MSN, among others.
There are different ways on how to do live blogging. These guides from Hongkiat and Bleacher Report should cover all the important things you need to do during a live blog. Tips include preparing and promoting your live blog weeks before the actual event, taking photos of the event, and more.
When live blogging, you need to use tools that works well with your blog. ScribbleLive lets readers to share their thoughts about the event and participate in the live blog. Other tools include 24liveblog and liveblogpro. Try these different tools and see which one works best for you.
Now, onto the important question…
If you have a blog, should you also do a live blog?
The answer depends on how your audience engages with you during the live blog. But the only way to find this out is to try it.
The guides and tools mentioned above should prepare you to organize a successful live blog. What both were not able to properly discuss  are the events that you should cover on your live blog.
Here are suggestions to help you identify the kinds of events that you should cover for your live blog.
Find upcoming events within your industry. There are niches that don't hold as many events and conferences. In that case, go to Meetup and join groups there related to your industry. RSVP on events that you can attend and cover on your blog. Also look for concerts and festivals to cover on Eventful.
Find television shows that you can cover.  For entertainment blogs, you can look for TV shows that other blogs aren't covering and live blog about the show. The Wall Street Journal did it with The Walking Dead.
Subscribe to websites and watch out for upcoming events –  Some websites and small businesses launch different networking events to share ideas. You can take this opportunity to attend these events. Not only will it give you a topic to live blog about, but also form ties with people within your niche.
Attend webinars to live blog – Not sure if this has been done before, but it would be an interesting take on live blogging. Make sure to inform the webinar organizers about your intention of doing a live blog about the event.
More on live blogging: