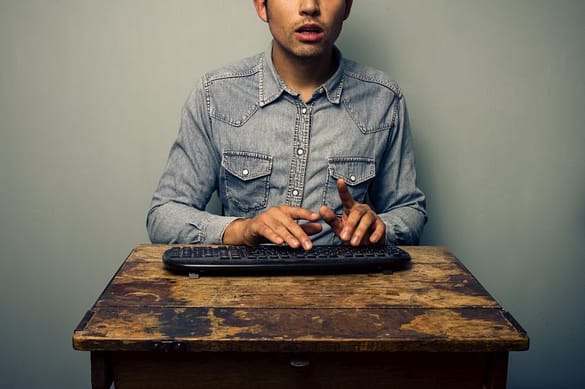 Blogging is an attractive way for writersand content creators to make extra income. Bydeveloping a blog the right way (writing and publishing posts, as well as marketing and reaching out to your audience), you can even turn this into a full-time career.
But with the different resources made available to us, it's difficult to determinewhich among the pages online will provide you with the best and most comprehensive information on how to blog the right way.
If you're a beginner looking to strike rich for free blogging resources for reference when starting out a career in this field, look no further fromthe pages featured below.
The Number One Reason You Shouldnt Have A Blog
by Todaymade
The biggest question that people ask themselves before they start blogging is why. By determining the reasons why they have to blog, they will have a better understanding on how to approach their blog, as well as help them establish a strategy that they will refer to moving forward.
There are lots of good reasons why you should blog, but this post at the Todaymade Blog hits the spot with regard to the reasons why everybody shouldn't blog. Looking at things from this perspective, you will be able to see clearly the reasons that will compel you to make the most out of your blogging career.
THE Best Places to Start a Blog (Updated 2015 Edition)
at DearBlogger
Choosing the best and most appropriate blogging platform for you can be a chore. It's easy to simply go with the most popular ones (WordPress, Blogger, SquareSpace) because people say so. However, for a discerning blogger like you, you need to get a low down of all the blogging platforms available online.
This very comprehensive post at DearBlogger about the different existing blogging platforms you can choose from and try outresearch on before actually using it. The post deliversa brief review for each platform (pros, cons, and verdict), which you can refer to as guide when choosing the idea one for you. Also check out the commentsection for more opinion about each blogging platform.
How To Pick Up The Right Web Host: 15-Point Checklist
at WebHosting Secret Revealed
If you plan on choosing a self-hosted blogging platform, then you also need to do research on the web hosting service you will purchase to nest your files in. Just like blogging platforms, web hosting services are not created equal, which is why you need to read this awesome post at WebHosting Secret Revealed. The article explains in layman's termsall the things beginner bloggers need to take note from their web hosting and even makes receommendations.
9 Hard-Hitting Content Strategies for Small Business Blogging
at QuickSprout
Once you've set up the technical details for your blog, you need to whip up your content marketing strategy to help you create finely-tuned posts that cater to your target audience. This indispensible post at QuickSprout should guide you in drafting up a content strategy which includes establishing your blogging objectives, data mining to get insight to the preferences of your target readers, creating a content calendar, and more!
30+ Ultimate Headline Formulas for Tweets, Posts, Articles, and Emails
at Buffer Blog
If you're optimizing your posts for search engines or constantly sharing your posts on social media, then you need to master the art of writing compelling and irresistible headlines that will encourage your target audience to click on your post. This helpful resource at Buffer covers the reasons that make people click certain headlines. Applying the tips and advice featured here should help you get more referral traffic from organic search and social media.
The Blogger's Guide to SEO – by Aaron & Giovanna Wall
at SEO Book
In the grand scheme of marketing things, search engine optimization(SEO) has taken a life of its own. Lots of online businesses harness the power that SEO offers to them, from traffic to conversion rates. If you're a blogger who needs a crash course on how to do SEO properly, then look no further than this post at SEO Book. It covers the scope involved in building your blog down to promoting your content. Some of the information presented here are outdated but nonetheless provides you a background on how SEO works at this level.
How to Start a Blog: The Beginner's Guide to Successful Blogging
at First Site Guide
First Site Guide (http://firstsiteguide.com/) aims to provide bloggers a definitive resource on how to succeed as a blogger in this free downloadablee-book. While it covers some of the topics featured above, the e-book teaches readers how to promote and monetize their blog to reap the benefits of their efforts.
More on free blogging resources: