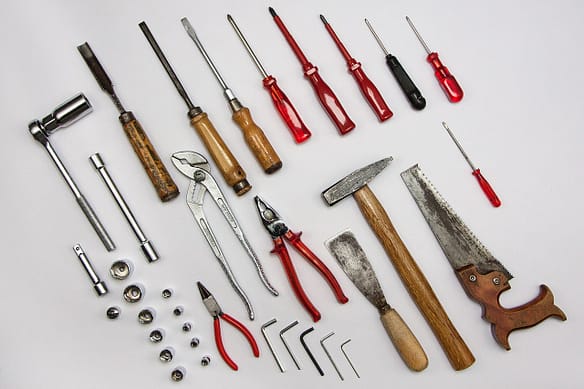 The one thing that separates a terrible blog from a great one are high-quality articles. In order to drive more traffic to your blog, as well as maintain a readership who will constantly engage and chip in with their two cents, you need to be able to draw them first with the articles you publish.
If your content is shallow, published sparingly, difficult to find online, and mentions the things that have already been said online, then expect no visitors and no readership. Therefore, you must strive to publish articles on a consistent basis that provide great insight about your niche and can easily be found. Below are free blogging tools to help you achieve these goals.
When writing a blog post. it is important to choose the appropriate keyword to use and optimize for. This is so the page can rank for its assigned keyword on search engine, when optimized correctly, for added traffic. While Google Keyword Planner provides you the relevant data about keyword to determine whether to optimize for it or not, it does not give you additional keywords suggestions to use. With Übersuggest, aptly named 'Suggest on steroids,' you can choose from equally relevant keywords based on Google user queries.
The difficulty of writing articles regularly is having to come up with new topics to discuss in your niche. It will come to a point that you'll have discussed everything that needs to write about the subject matter that coming up with new and refreshing topics has become a chore. Portent's Content Idea Generator changes all that by automatically generating a really unique idea for your keyword or choice of topic that you can turn into an article. If you're not satisfied with the first result, you can keep refreshing the result for new ideas.
Blogging sometimes requires research on your part to support the idea you're presenting in your article. This includes featuring posts about your niche from other sites to be used as resources or serve as inspiration to an altogether different topic. Instead of running a search query on Google, go straight to the most shared web pages on social media with AppSumo. You can filter the results on the left side of the page to get specific content that matches your need. AppSumo is great when you're writing weekly round-up posts about the best content within your niche or topic.
Blogging requires commitment and dedication from writers. They must commit to a fixed schedule and dedicate themselves to publishing articles based on that schedule. The problem most bloggers face is the lack of foresight on what articles to write the next week and the week after. With the WordPress Editorial Calendar, bloggers will have an interactive calendar in their dashboard that organizes their content publishing schedule for the next few months, if not the whole year. From the calendar, you can drag and drop post to new dates or edit articles on the go.
Promoting your content through different online channels can be time-consuming. One way of automatically getting your content shown at different sites is by signing up for an account at Outbrain and enter the blog that you want to promote on other sites. By doing so, your blog will appear at sites related to your niche for increased clicks to your web page. At the same time, related content from other sites will also appear on your blog posts for greater engagement with your audience.
Are they other free blogging tools to help writers produce higher quality articles? Share these tools by commenting below!
More on free blogging tools: