Get More Twitter Followers. Keep Your Account Highly Engaging.
As of July 2016, Twitter has over 313 million monthly active users and the number continues to grow. This, of course, consists of a broad range of interests and industries, with plenty to go around for everyone.
Unfortunately, this vast and diverse audience can lead to low quality followers and spammers on the platform. That's why it's important to keep your Twitter account highly-engaging with nothing but relevant, high quality followers who are always happy to interact with your latest updates.
Let's look at seven of the best tools to get more Twitter followers and help manage your account. As an added bonus, most of these are actually semi-automated or help keep your Twitter account in superb conditions with just a few clicks.
ManageFlitter does quite a bit, from helping you manage your Twitter account to growing it with avid, loyal followers. Here are some of the most popular benefits:
Their "PowerPost" feature allows you to see the best times to post new updates based on your account's overall engagement. They also have a "Follow tool" that lets you copy another user's existing followers – or simply follow back whenever you are followed.
Additionally, its powerful search engine enables you to filter by followers, keywords, account age, exact location and more – making it ideal to get more Twitter followers. Other features include detailed engagement analysis to help you see what's working, and more.
CrowdFire is one of my favorites on this list. Through its unbelievably easy interface, you can quickly see who you're following but isn't necessarily reciprocating. This way you can either message the person and build trust, or simply unfollow. Likewise, you can see which of your followers you're not following to help strengthen your network.
Other features let you see recent followers, people who are inactive (essential for cleaning up your account), copy other people's followers, blacklist users, and search by keywords. Overall, CrowdFire is an amazing Twitter tool to manage and analyze your account with ease.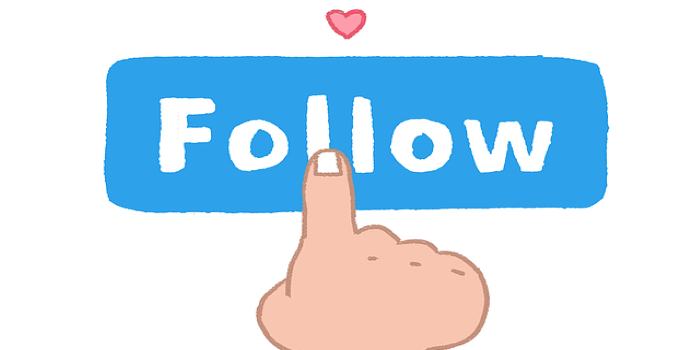 Followr provides an automated way of adding relevant Twitter followers. This is a browser extension that looks up Twitter accounts every 30 minutes and then "Favorites" some of their tweets. As a result, many of these people will notice your interaction with their content and may start following you.
Simply type a few relevant keywords into the app (you only do this once) and connect it to your Twitter account. This allows it to search only people/content relevant to your niche.
Though some may question the ethics of this tactic, it's still a decent way to obtain some niche followers (ensure you actually build a professional relationship once people start following).
The ability to audit your Twitter account is extremely important, as it helps you keep it clean with real people as opposed to spammers. A clean and resourceful platform can also help you get more Twitter followers as you become more authoritative over time.
Here's the kicker: You can also audit other people's accounts to see which ones are shady and of low quality. Why is this important? Let's say that you're willing to pay someone for a sponsored tweet based on their follower count Wouldn't it be nice to know if this account holder is even worth paying?
Through an advanced algorithm, Twitter Audit tells you the percentage of "real followers" and allows you to block the fake ones.
This is very similar to the aforementioned Twitter Audit. It's important to cleanse your account because, as they stated themselves, "the more active your follower base the more likely they are to share your content."
Tweriod has been around for a while, and for good reason. Once connected to Twitter, the tool analyzes your tweets as well as your followers', thus allowing you to post when you believe you can reach others more easily. If your followers are posting more during a certain period, for example, you may choose to do the same knowing that they are currently active.
The time it takes to analyze your account depends on how many followers you have; you will subsequently receive an email or direct message once ready.
Twilert is great for managing your business' reputation and improving customer service. This tool sends an email whenever people mention your name or brand (you may also use this to spy on your competitors). With some creativity, this can help you obtain new leads and stay on top of your business.
Simply enter a few keywords, narrow them down by location, language, or user, and the rest is history.
Your Turn
Which Twitter engagement tools are you using to get more Twitter followers and manage your account efficiently? Please leave your comments below!
Don't Miss: