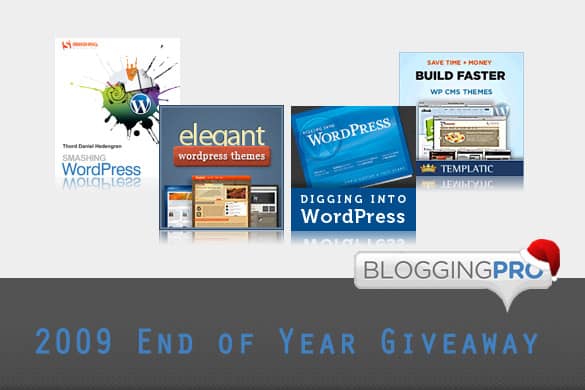 The BloggingPro team is proud to announce the first BloggingPro End of Year Giveaway.
Next week, from Monday 28th December 2009 to Thursday 31st December, every day we are giving away different prizes. A big thank you to all our sponsors who have made this giveaway possible.
Follow BloggingPro on Twitter to make sure you don't miss the competitions next week!