There are various reasons for having a blog. Some of them include being able to share ideas about a topic that you're knowledgeable about or earning money off the content you write using different tactics.
In order for you to hit your goals, your need to first drive lots of visitors to your blog. By doing this successfully, you will be able build a readership that will make it easier for you to meet your objectives.
However, driving traffic to your blog isn't as easy as it seems. Despite your efforts, there's a chance that visitors are still low and comments on your posts are non-existent.
If you're clueless as to why you're not receiving the amount of traffic you think you deserve, here are the likely reasons:
Your blog looks like it was built in the '90s and hosted by Geocities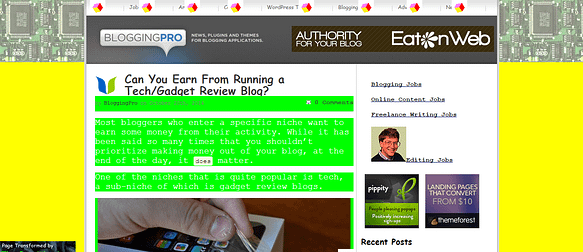 Geocities is a free website builder in the early '90s that allowed users to create and design their pages on the web. Due to the limited technology back then, design features available were primitive and unrefined while users had no idea about the best web design practices. To learn more about the common design elements in a Geocities-hosted page that are problematic nowadays, go to the One Terabyte of Kilobyte Age Photo Op Tumblr page for a trip down memory lane.
Fix: Read our post Colors, Fonts, and Layout: How Do You Get Started with Blog Design? to understand how the different design elements mesh together into a cohesive and unified web experience. If you don't have time designing your site, hire skillful designers from Fiverr to do it for you on the cheap.
Your content reads like those found in Ezinarticles and other content farms
Ezinearticles is a highly popular content farm and one of the reasons for the Panda Update that took place in early 2011. Content farms pride themselves in delivering content in bulk about different topics that rank in search results. The problem was that the published content were horribly shallow and terribly uninformative. Because of this, content farms were penalized from ranking on Google and are still reeling from the lost traffic since the Update.
Fix: Click on the links below to read tips and advice on how to create high-quality articles.
Basically, the goal is to create content that is comprehensive and all-encompassing.
If your posts provide insufficient information, then readers will bounce away from your blog to look for better posts elsewhere.
Take this comprehensive guide about french bulldogs, for instance. If you are looking for something about this type of dogs, then you can expect to find it in this post.
So make it a point to cover everything under the sun about the topic on your blog post!
Your blog isn't indexed in search engines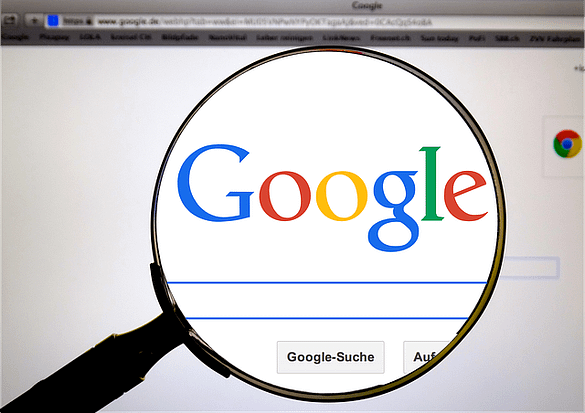 Google is the biggest search engine with a robust search algorithm allowing high-quality and optimized pages to rank for their target keywords. When a page is optimized for search, it has a chance to rank high on search results, which can drive more traffic to your blog!
Fix: When writing for your blog, you need to have an SEO (search engine optimization) frame of mind in which all your articles are optimized for a specific keyword. Click on the links below for resources on how to help you become more SEO-conscious in your writing.
Nobody's sharing your blog on social media
Social media is one place where you can drive blog traffic by sharing it to your target audience. However, if you don't have social media buttons that make it easier for readers to share your content or if you are not active in promoting your content on social media, then you're missing out on some high-volume traffic from this channel.
Fix: In our must-read post "5 WordPress Plugins to Boost Social Media Activity," we detailed the different tools to help drive more social media activity and engagement in your WordPress-powered blog. You can also read other valuable articles about this matter by clicking on the links below.
There's no new content in your blog
A blog that's not updated regularly is simply gathering dust online. Not only is your blog losing SEO value by not publishing articles on a consistent basis, but you are losing readership in troves who are hungry for high-quality content.
Fix: To be a blogging success, you need to love blogging. If you felt you've lost your passion for the written word, then our post "Blogging Pitfalls: 5 Steps to Recapture Your Love for Blogging" should help you rekindle it.
Did we miss out on the factors that affect blog traffic? If so, then help us complete this article by commenting below with your ideas!