WordPress themes are easy to find, but to find the perfect one for what you have in mind for your blog or web site is sometimes like finding a needle in a haystack. We'd like to think that by working with 7Theme, a WordPress theme shop – a space where you can get stunning designs and professional support.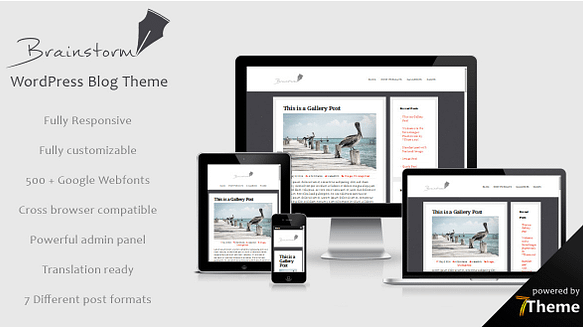 Founded in 2012 in Italy and Germany the site was formally launched in May 28th 2013. It is now a professional Premium Theme company, which has been designing more than 300 websites with WordPress. All of their themes are released under the GPL license giving you freedom to use them as you want, just like WordPress. Through their generosity, we are giving away THREE of their WordPress themes to lucky BloggingPro readers.
The 7Theme Giveaway
Let's make this easy for everyone:
Anyone can join the giveaway, no matter where you are.
The winners can choose any theme from the web site, so better browse 7Theme to get an idea of what you want.
Follow the instructions in the Rafflecopter widget below to send in your entries.
a Rafflecopter giveaway

Remember: The giveaway starts today, Monday (September 15) and ends on Friday, (September 19). You can tweet every day to get more entries, and also check out the other options for additional entries.
Happy tweeting, sharing, and commenting!