Guest posting on popular blogs is one of the best ways to increase your blog traffic and profits.
Leveraging your presence by helping other blogger's readers is a foolproof way to build your authority and to grow your online business.
Guest posting on top blogs in your niche is no easy feat though. 
If you go about guest posting the right way you can taste the sugary sweet benefits of this proven strategy.
Follow these 5 tips to land guest posts on popular blogs.
1. Help Top Bloggers in Your Niche
Helping top bloggers in your niche is the ultimate door opener.
Practicing your writing skills gets your foot in the door. But more on that later.
Think of all the ways you can assist your fellow blogger. Buttering up – or simply befriending – top bloggers in your niche by commenting genuinely on their blogs, by promoting them through social media and by mentioning these blogging pros on your blog is the easiest way to pop up on their radar.
So few bloggers spend time fostering relationships and wonder why their cold, stranger danger pitches get trashed or junked.
The patient bloggers who build bonds tend to land guest posting gigs regularly on top blogs through the power of establishing friendships with influential bloggers.
Your blogging network of buddies determines how frequently you publish guest posts on authority blogs in your niche. Some friends will invite you to guest post before you even pitch your close blogging buddies. Other blogging friends promote you persistently, expanding your presence far and wide, until you pop up on the radar of top bloggers in your niche.
Help bloggers by:
mentioning bloggers on your blog
retweeting and Facebook Sharing their posts
Liking posts on Facebook
publishing in-depth, authentic comments on their blogs
Be generous.
Help bloggers.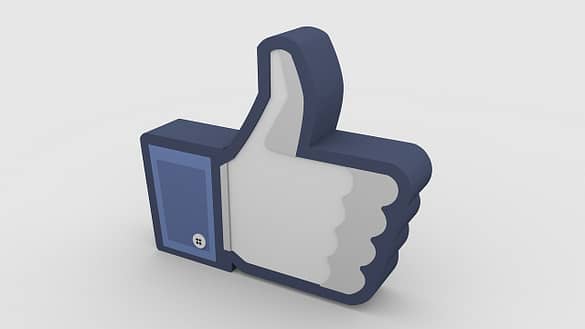 Be a friend to become a friend.
Guest post invites will flow your way or your guest posts pitches will receive positive responses in more cases than not if you build bonds and practice your writing daily.
2. Practice Writing Daily in a Word Document
Imagine trying out for a professional basketball team without ever having picked up a basketball?
Then imagine trying to land a guest post on a top blog without ever practicing your writing outside of the 3 blog posts you have published.
Most bloggers delude themselves into believing they can start guest posting on top blogs without practicing their writing diligently.
Like the aspiring pro athlete who doesn't bother practicing their skills, neither of you will get a second look due to your lack of game.
Skilled, established guest posters spend hundreds if not thousands of hours improving their writing skills in the cyber shadows.
Practice in private to shine on a public stage.
Write 1,000 words or more in a Word document daily. Delete the document after you reach your daily word count threshold.
Following this daily writing habit does wonders for your writing clarity and confidence. Clear, confident bloggers tend to gain invites to guest post on authority blogs.
3. Follow the Blog
Get a feel for the brand voice of the blog.
All guest posters on popular blogs tend to mimic the blogging voice that the readership expects.
Some blogs offer an empathetic voice. Other blogs aim for a more in your face approach. Some blogs are flat out dry and plain, offering simple practical tips and nothing else.
Subscribe to popular niche blogs where you intend to place guest posts. Read these blogs for weeks. Get a feel for the blogging voice so your guest post mirrors this delivery.
Do not bother submitting a guest post to any respected blog in your niche until you have at least read 2-4 posts on the blog. Spend a day or two getting a feel for the blogging style employed by authors.
If you want to submit a guest post to a world famous blog with celebrity authors you need to up your blogging game. Attempting to submit a guest post to a blog with 100,000 email subscribers and world-renowned authors requires an acute attention to detail honed over weeks of following the blog. Patiently read the blog and publish a meaty, in-depth comment on all blog posts to stand out from the crowd and to be able to effectively mimic the blogging voice employed by writers.
4. Tailor Pitches
If you don't get invited to write a guest post, tailor your pitch email.
Submit three guest post ideas consistent with topics covered on the blog, stressing how these topics benefit the blogging readership.
Tailoring the experience makes your email stand out from the crowd of lame, bland, generic pitches that find the junk or trash folder quickly.
Personalize all emails once you connect with a contact. Stand out. Land guest posts by taking a genuine interest in the human being on the other side of the email.
5. Persist
Persistently build bonds with top bloggers.
Practice writing daily.
Following these 2 simple tips habitually opens doors for you.
Less persistent guest posters tend to fall by the wayside as the determined bloggers of the world land guest posts left and right, appearing to be all over the place through devotion to their craft.
Do not let 1, 10 or 20 guest post rejections deflate you. Lick your wounds. Put your ego to the side. Remember the large, targeted audience waiting to receive your help when you land guest posts on top blogs from your niche.
Your Turn
What tips can you add to this list?
How are you landing guest posts on top blogs from your niche?