Many bloggers rely on Google ads to make gain traffic and earn money. The same thing applies to non-profit organizations, specifically in terms of exposure. The problem is that the process is not cheap. In fact, advertising and marketing can be quite expensive, especially for certain keywords. If you're a non-profit organization, or are in involved in one, there is something that can help you a lot: Google Ad Grants.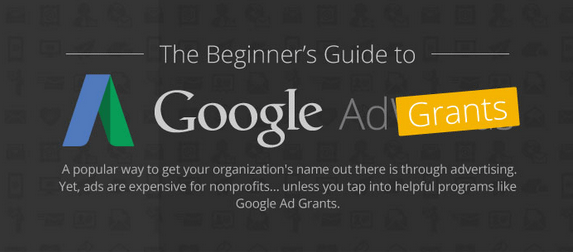 Google has always said they weren't evil, although this stance has been questioned a lot in the past years. While some things may still be up in the air in this regard, Google Ad Grants for non-profit organizations certainly gives 'good' points to the company.
What exactly is Google Ad Grants?
It is the non-profit branch of Google AdWords. As the program's name says, it only applies to non-profits. The program awards $10,000 of Google AdWords advertising per month. That is a sum that will definitely boost a non-profit's advertising campaign!
Can any non-profit qualify?
There is a process that a non-profit organization has to go through to become part of Google Ad Grants. While it may seem daunting at first glance, it is rather simple if you break down the requirements and steps.
The guys at WhoIsHostingThis have put together an infographic that does just that. And I have to say, they did a really good job presenting the information – from requirements to qualify to the process to upgrading the grant amount. Even I, who has no clue about non-profits and the Google Ad a Grants program was able to figure out the whole process.
Anyone interested in participating in the Google Ad Grants program, this is a must-read.
Also read: