Landing the Best Freelance Writing Jobs…
I had previously talked about effective ways to land lucrative writing gigs. Considering there are so many more ways to tap into the market, however, it's good to cover as many steps as possible.
The freelance writing space has always been fiercely competitive. Thousands of workers compete to impress a single client with an impressive resume, a detailed portfolio and a wide range of admirable skills.
Thankfully the market is divided into several, segregated tiers: The low-paying clients, the mid-range clients and the high-end brands. If you are currently struggling to climb this tiered ladder but already consider yourself a good freelance writer, chances are that you are sabotaging your own success.
Here are some highly effective ways to get high paying freelance writing jobs and make the money you deserve.
1. Think Like a Business Owner
Many freelancers view this income source as just another way to earn a buck, doing only the bare minimum to make ends meet. This usually leads to thinking like a mere freelance writer, as opposed to treating your valuable time like a serious business owner.
Businesses routinely observe their shortcomings and even improve upon the things that are already working.
Go back to the previous emails you have sent to clients, re-read those pitches with a fresh pair of eyes and ask others for help if need be (contracting an editor for feedback never hurts, no matter how great your writing skills are). What do you notice in those messages? Are they succinct and only tell the important details?
Additionally, always ensure you have updated references and article samples, not just some content you wrote over nine months ago.
As a business owner, you must always work to improve your status and your offers.
2. Position Yourself Higher
Chances are you have been around mass media sources (bidding websites), marketing forums and the like. You have probably gotten used to thinking that it's okay to receive a mere $7 for a well-crafted, 800-word article. The total monthly income adds up at the end of the month, after all, correct?
You need to change this mentality as soon as possible.
Promoting yourself as a cheap freelance writer only leads to working with cheap clients. Now, add all the detailed instructions on top of constant article revisions, and you are effectively working for $2 or $3 an hour.
Don't be afraid of increasing your rates and having a professional website with a premium theme (not just a blog with a boring layout from 2009). Take a professional picture and use it on all your properties (especially on social media). Finally, mention some of your past clients on your website (most of them are happy to be mentioned and linked to).
This advice is directly related to what I had already explained earlier: To get high paying freelance writing jobs, you must think like a business owner.
3. Narrow Down to a Niche or Two
It's much better to be an expert in one or two niches than knowing a little bit about every conceivable subject under the sun.
Sure, you could always research an unknown topic to the point it's well-crafted, and there's nothing wrong with being a jack of all trades. However, many prolific writers have gained immense success by becoming the "go-to" person within their field. Wouldn't you want to be an unstoppable, highly-admirable force within your chosen niche?
4. Focus More on Client Benefits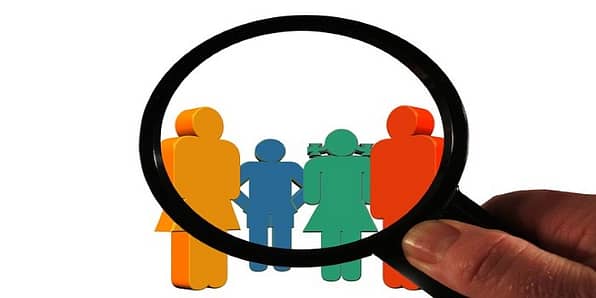 At the end of the day, we are all relatively greedy and our primary goal is not only to succeed, but to be on top of our business. Thus, when you contact a client, focus much less on your shiny degree and the many reputable websites where you have appeared, and place more effort on your client's benefits. What's in it for them?
While you still want to highlight your qualifications, take a close and personal look at their website (or their mission statement) and then explain how you plan to help them achieve success. How is your content going to move them forward? What can you bring to the table? What kind of results should they expect?
Keep the conversation mostly about the client, and then deliver on your promises.
5. Offer Extra Services
Remember what I said about thinking like a business owner? Remember, successful businesses provide solutions and several benefits thrown in (not just the bare minimum to get the job done).
Offer bonus services that are too good to pass up with each order. What if every job comes with free social media exposure to the client?
Use sharing exchange services like JustRetweet and ViralContentBuzz, where fellow marketers share your content to their following in exchange for the same treatment. Other exposure-related services include Blog Engage and MyBlogU.
What issues are you facing when working toward high paying freelance writing jobs? What advice can you offer to others? Be sure to comment below.
Also don't miss: