Are you confused about how to monetize your blog?
I know how you feel.
As a newbie blogger eons ago I did what folks told me to do, monetizing-wise. I gave little thought to the strategy itself. I just listened to experienced marketers.
One dude told me to do freelance writing. I nodded.
After practicing my writing for years I figured I had a match.
Although I made some nice coin through freelance writing, I made a big mistake by choosing an income stream without giving it thought. Someone told me to do it, as if the experienced pro put a cyber gun to my head.
How should you monetize your blog?
Passion
Start with your passion.
What do you enjoy doing?
Are you a ham who loves to mug for the camera? Creating a video course could be one option.
If you enjoy writing consider writing and self-publishing eBooks.
[bctt tweet="How do you monetize your blog? Start with removing any need to monetize." username="blpro"]
Remove any need to monetize. "Need" means "fear". If you choose income streams based on fear you are almost guaranteed to fail because heavy attachments to outcomes form in the mind of desperate bloggers.
Play around with a few streams complementing your passion.
Sift through these ideas:
Freelance writing (passionate writers)

Coaching (passionate teachers)

Writing and self-publishing eBooks on Amazon (passionate writers)

Creating courses (passionate teachers or passionate writers)
If you feel beyond terrified to dive into any of the above income streams consider:
Affiliate marketing

Advertising revenue
…but fair warning; steady affiliate and advertising revenue flows to experienced bloggers with big, targeted followings.
This is code for: you generally will not earn a full-time income through blogging until you have spent years creating helpful posts and building friendships with top bloggers.
Donna Merrill offers coaching services which perfectly fit her passion since she knows blogging inside-out and is a people person.
How Do You Really Make Money Blogging?
The above income streams are channels through which you receive money for the free service rendered over weeks, months and years.
Don't get it twisted; the real money is made in helping people for free for quite a long time.
Create helpful content:
On your blog

Through videos

Through podcasts

Through guest posts

On social media
Helpful content inspires readers to follow you, to trust you and to buy into your premium offerings.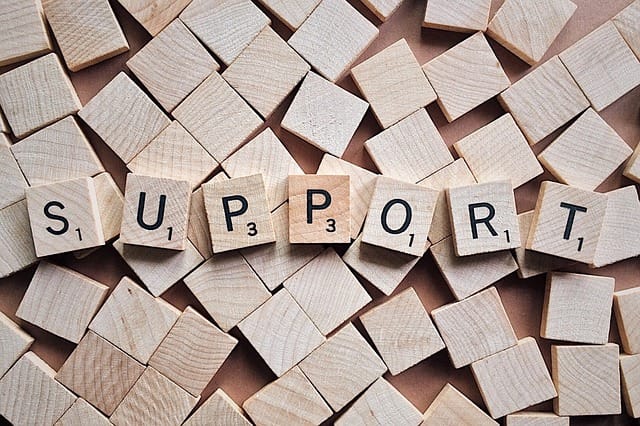 Make friends with top bloggers by:
Commenting genuinely on their blogs

Promoting them on social media

Featuring them on your blog
Befriending successful bloggers helps you expand your reach exponentially over the long haul.
If you see a connected blogger swimming in success, most spent years patiently building their blogger friend network without looking for anything in return.Detachment is key here guys.
Do not focus on getting anything from top bloggers. Just give.
Over time, top bloggers will befriend you, often:
Promoting you on social media

Promoting you through their blogs

Inviting you to guest post on their blogs

Entering into prospering partnerships with you
Alonzo Pichardo became a heavy in his niche by helping people for free without looking for anything in return for years. He successfully monetized his blog by sending out an abundant, detached vibe which attracted clients to him persistently over years.
Help people generously. Open income streams. Watch your blogging income grow exponentially over the long haul as your generosity is repaid and then multiplied.
Patience
Patience, Young Grasshopper!
Blogging is a skill.
Skills take years to practice and develop so you can become a professional.
Take your time.
Be patient.
Be persistent.
Allow your passion to pull you through ups and downs until you establish a profitable blog.
This is by far the toughest aspect of monetizing your blog. Anybody can patiently help people without looking for anything in return over a period of days, weeks or even months. But when the time frame expands to years and you haven't earned a full-time income, panic usually sets in.
Struggling bloggers desperately grasp at tools, systems, and hacks designed by greedy or equally desperate bloggers who want to capitalize on the impatience of fellow desperate bloggers.
This is magic bullet syndrome; bailing on a proven strategy to find a quick fix because you impatiently decide that it's not worth it to build an online business properly.
Trust me; it is worth it to patiently monetize your blog the right way.
I am writing these words from Chiang Mai, Thailand. My wife and I will spend 7 weeks here on a house sit.
Being a full time, professional blogger allows me to spend months in places like Fiji, Bali, Thailand and Costa Rica.
I only became a full-timer because I patiently built a solid foundation to monetize my blog the right way.
Example
Most bloggers score a few listens per podcast if they even bother to publish a podcast.
My friend Alonzo Pichardo and I converted one of our successful online success chats on YouTube into a test podcast.
As of this writing, the test podcast received over 46,000 plays.
Alonzo Pichardo and Ryan Biddulph – Building a Business Online
Those 46,000 plays are 10 years of online business building experiences for each of us.
Alonzo and I both built large, loyal tribes patiently by monetizing our blogs intelligently and by not forcing the process.
Good things take time.
Your Turn
Are you following these tips to monetize your blog?
What tips can you add to this list?
How are you increasing your blogging income?