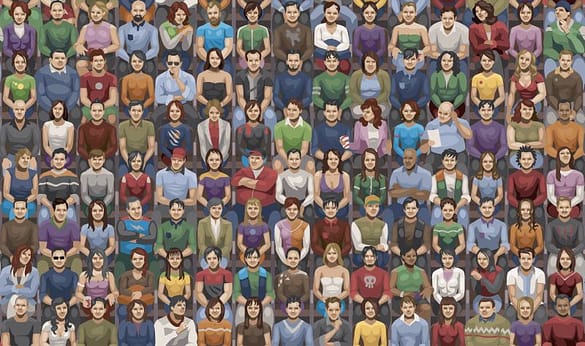 Blogging is not restricted to writing. To get more users to visit and read your blog, you need to spend time promoting it to the right people. Writing still plays a big part in your blog, but spreading the word about your blog is just as important.
If you have been churning out quality posts but receive less visitors than you deserve, then you should let The Power of 100 compel you and your blog.
What is The Power of 100?
The principle behind The Power of 100 is to promote your latest blog post to at least 100 people. The origins of this concept is unknown but can be traced from this post at Bigger Pockets in 2009. It is just part of the many and best ways to promote your blog.
By applying the Power of 100 to your blog, you will get more people to visit your blog. This also encourages you to be more social and engaged with your blog's target audience. You can get them to become regular visitors and blog advocates if they love your posts.
Below are the best ways on how you can get at least 100 visitors a day on your blog.
Email website owners
Find bloggers and website owners adjacent to your niche and share your posts to them.
Aside from using this resource as guide, go to BuzzSumo and click on the Influencers tab before entering your keyword phrase.
From the result of Twitter users, you will see data (Followers, Retweet Ratio, Reply Ratio, etc.) to help you determine whom to reach out to. Click on the View Links Shared button to see how many how many domains the user has shared.
Trace back the websites of the chosen people and look for their email addresses or contact page.
Make sure that the post you will be sharing to each is relevant to their industry and interesting to their readers.
Here's an email example that you can use as template:
Hello, [name]!

I'm [name], owner of [blog].

I would like to share a post from my blog that I think your readers will love.

[Write 1-2 sentence description about blog post.]

Here's the link: [link]

Check out the page and tell me what you think.

Thanks!
The idea behind this email is to get them to visit the link and comment on the post. Don't tell them to link or post on their site. A simple yet clear email should do the trick. Feel free to edit the template as you see fit.
Additional tip: Building an email list is a great way to deliver your latest blog content to your subscribers. If you need help in setting up a signup page and sending out your blog posts using your RSS, click on this post to get you started.
Be part of a community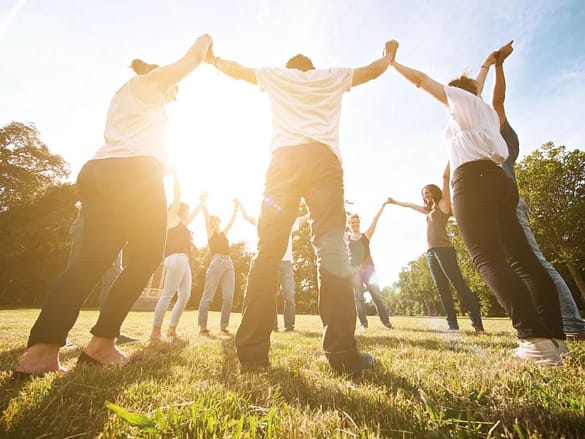 Join Facebook Groups, Google+ Communities, and LinkedIn Groups relevant to your industry and share your content there.
But don't just post a link to your blog post and leave. Take time to read links that people shared on the group and comment or share them on your wall if possible. Participate in discussions and use this opportunity to build trust from other members.
This way, you can get more people to click on your link and visit your blog post.
Additional tip: To get the most out of Google+ Community, read this post. The tips in the link applies to other online groups as well.
Comment on blogs

Over the years, marketers focus on getting the anchor text link on their comments. But these comments never get approved because they miss out on the true value of blog commenting: the chance to interact and influence people.
In a post I wrote at NicheHacks, I broke down the components of a good comment:
Insightful – Adds something to the discussion
Link to a resource – This is where your blog post comes in to support your argument
Ends with a question – Further the discussion and get other readers involved
By following these points, you will be able to link to your blog and get more people to view your posts. More importantly, you will build authority in your niche with your comments.
Additional tip: The real challenge in blog commenting is finding relevant blogs to comment on. You can start by checking out this massive list of blogs powered by CommentLuv, a WordPress plugin that lets people link back to their latest blog posts in their comment.
Final thoughts: The tips above should at least allow you to reach out to around 100 people online. But there is more to the Power of 100 – as long as you keep finding more ways on how to increase your blog traffic, you can expect to achieve great things with it.
More on the power of 100: