If you want to do something in life, do it right. The same rule applies for blogging. You may already have a blog of your own, you wrote a couple of posts on it, but haven't really made any progress with it. Still, you have the desire to do better and become an influential blogger. Even if you are starting from scratch and just starting to learn about the web it is important to understand that becoming an influential blogger is not something that happens overnight.
You will have to invest a lot of your time and work daily if you want your blog to truly matter and attract readers. Of course, there are many people whose blogs are not their primary focus, and this is why they simply won't become popular. It's all up to you.
So, here are 6 things you must look to achieve if you want to become an influential blogger.
Be consistent
Like I've mentioned in the opening paragraph, the first essential steps towards becoming a recognizable blogger is to have consistency in your work. You must provide your audience with quality content regularly. This usually means posting at least once per day, and if you can (and have inspiration) post even more than once per day. Sure, sometimes it's simply impossible to post every day, but your average should at least be two posts per week.
The first thing you must do is establish a schedule and stick to it. Not only will this be good for you and your writing, but your readers will also know when to expect a new post from you. After a while, you will find out how often your readers expect fresh content from you, and you should look to adapt to their needs, so that they keep coming back to your blog.
Work on your writing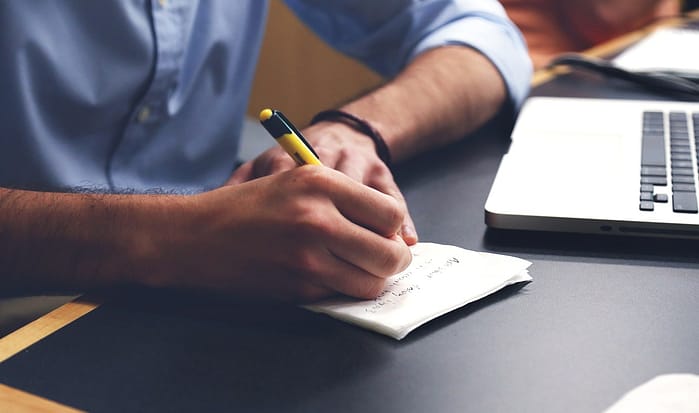 There are two most important things you should look to tweak about your writing: speak to people eloquently and write clearly. In the beginning, you should make an effort to question all of your sentences and see if they communicate the message you are trying to send clearly. Furthermore, you should always bear your target audience in mind and adapt your writing to their sensibility. Your writing should be engaging and motivate readers to take action.
Always recheck your writing for valuable information, eloquence and correct language. Proofread and edit, and if you find it necessary repeat the whole process until you are completely satisfied with the results.
Stand out from the crowd
There are a lot of established blogs that write stories that have been written before, they just tweak them and add a bit of something new, and this works for them. You might have seen blogs like this and you think you can do this as well. Well, you can't. At least not from the very beginning.
Those blogs have a huge base of readers they've built over the years and now, they can afford to write a couple of generic stories here and there. This is something you cannot do, and you need to write something new and offer valuable information in each and every post. Furthermore, it's generally a good thing to try and come up with some unique topics in your niche.
Brainstorm and see what questions your target audience might have and give answers to them. If you are a generic tech blogger, people are likely to go to some already established blogger rather than you, since you are covering similar topics. Instead, you should try to be as unique as possible and offer something fresh to readers. This leads us to the next step.
Useful content
If you truly have the ambition to become an influential spokesperson in your target niche, then you will have to create, and give your readers content that truly matters to them. Useful content is something each and every blog emphasizes. A blog can teach people, it can be a repository of resources, or help readers learn how to live healthier lives.
Topics can change, but the value beneath each of them is the primary source of influence you will have in the future. A modern internet user is constantly bombarded with information and this is why yours needs to be concise, clear, and it has to provide actionable insights. If your content meets this criteria, you will have a thankful audience and they will show their appreciation by sharing your posts on their social media, etc.
Find your niche and stick to it
If you want people to come back to you, seeking more guidance and valuable information, you will have to learn constantly and become an expert in certain subjects. All bloggers who have a specific niche in which they are experts are respected and valued in their communities and among their peers. Choose a blogging niche that's not too crowded and stick to it. Make sure that you constantly update your knowledge. Share opinions and experiences on social media with your fellow bloggers who are in same niche and establish a name for yourself while making valuable connections.
Be passionate
Some bloggers are passionate; some simply aren't. Passion can be seen in someone's writing and I personally enjoy reading about a topic written by a blogger who truly loves that particular subject. It would be ideal to find a niche that aligns with your passions, as you will find it easier to write daily and get brand new sources of inspiration. Furthermore, bloggers who are passionate about their writing are always ready to go a step further and dig deeper, and this is something that readers will notice.
So there you go. In my opinion, these 6 steps must be made if you are to become an influential blogger. Being a blogger is a mindset. You will have to be curious, insightful, hard-working and thirsty for knowledge. By improving yourself, you will improve the quality of your blog and your writing. Also, make sure that you market your blog and connect with people in order to spread the word.