Short, Actionable Authority Site Blueprint
Creating a blog is very easy these days. Thanks to the likes of Blogger, WordPress and other content management systems, just about anyone can run a website packed with practical and useful information about any given subject.
The problem, however, is that useful information is only half the battle. If you plan to become a thought leader in your industry, you must perform a series of hard, but ultimately rewarding activities.
Before I start, please note that you must first focus on a specific niche rather than blogging about many things at once.
Now let's get to business in this short, but highly actionable authority site blueprint.
Your Site is a Business
As I recently stated in another post, developing a business-like mindset can get you to places you never thought possible. Treating your website like a business includes some of the following traits:
Be conversational and relatable, but always professional
Produce evergreen, updated content
Do not publish anything you are unsure about, including quotes, facts and other statements
Be firm and use active voice, but don't come off as arrogant
Don't be intrusive with your offers; keep promotional efforts to an acceptable minimum
To create an authority site that truly stands the test of time, it must be virtually "dressed to impress."
Don't Just Publish the Usual
Bloggers love to stick to a certain pattern: We would publish a list, the occasional infographic, and the semi-click-bait headline. Rinse and repeat.
There is technically nothing wrong with the above, but also take your content above and beyond with other attention-grabbing details, including:
Detailed analysis and observations
Perform tests and case studies
Reveal interesting statistics (fully backed from a trusted source)
Interview other people in your niche
General information never fails, but authoritative details will always win you more votes.
Be Blunt
Don't be afraid to go against conventional thinking. There is an unwritten rule many bloggers follow, and that is to be as nice as possible to each other – no matter what. While you should always follow this law, it is also within your right to question any statement you disagree with – so long as you approach it professionally and with respect.
Controversy gets people thinking, it gets the ball rolling and it helps your blog stand out from an otherwise "rainbows and roses" mentality.
Promote Above the Norm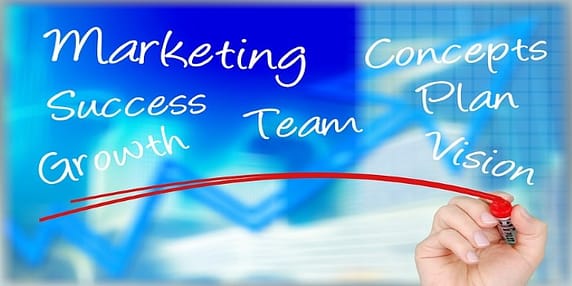 Sure, we are all familiar with the likes of Twitter and Facebook. Most blog posts have a handy, convenient button to instantly share our articles to those venues.
And that is exactly the problem. Many of us have gotten lazy with our promotional strategy.
Pay attention to the things that require hard work:
Semi-professional YouTube videos
Pretty images for Pinterest
Printing out business cards and spreading them locally
Creating inexpensive newspaper advertisements
Using document-sharing websites like SlideShare and Scribd
Creating an authority blog requires that you step out of your comfort zone; with a proper and consistent approach, you will also stand out from the other million bloggers that are only performing the bare minimum.
Ask for Reviews and Mentions
Does your blog provide any kind of service or anything worth checking out in detail? Do you keep wishing that other website owners would notice your blog and magically mention you to their audience?
Get rid of such a passive mentality and actively ask for everything you want.
Look for sources that routinely review other websites and general online businesses. Kindly email them and ask if they could write an honest review about your blog, even if you have to pay them for the written (and honest) piece.
As readers begin to look you up over time, those reviews and testimonials will show up within the very first few pages of Google, helping you solidify the great business you have on your hands.
Conclusion
Implementing these tips can help you create and sustain a powerful, trusted authority blog that commands respect and unquestionable dominance.
Are you planning to create an authority site? What other methods have you used to build more presence on the web? Please leave your comments below.
Also don't miss: