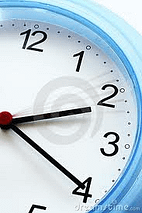 You can love blogging all you want, but if you don't have the time you don't have the time. Time passes quickly, and once it's gone you cannot get it back (obviously Amanda). For this reason, bloggers sometimes feel pressured into using every minute of every day for something productive. Many bloggers have a family and a social life, and some even have a full-time job. Whenever there is a moment of down time, that's blogging time.
However, frantically running around every minute of every day is not the way to find time for blogging. Follow the steps below to help you stay sane while still finding time to do what you love:
Finding More Time for Blogging Is as Easy as 1, 2, 3
Step #1: Organization and Merging of Information
While some blogs or blog posts are opinion, most offer advice complete with links back to reputable sources. In other words, blogging takes a lot of research. If you're ever going to write a review about software or technology you have been using, you have to back up your opinion with facts and look at other software in order to create a comparison. All of this research should be in once place so that it's easy to jump back and forth. Bloggers don't always get the time to write a great article in one sitting, so consolidation of information is key. Consider using mind-mapping software such as MindMaple to help keep your information organized. It may take a bit of time to get used to mind-mapping software, but once you do I think you'll find that it will save you a ton of time in the end. The following is an example of a mind-map:
            Step #2: Avoid Repetition
As a blogger, I understand that the job is easy to turn into something repetitive. I think that many writers struggle with writers' block, so writers are often visiting the same sites or the same paragraph over and over again. I know that when I have writers' block I continually click back to my email inbox or check my phone. Whatever it is that you do, this is a huge waste of time and will not help you in your quest to find more time for blogging. Try avoiding these repetitive habits by using Google "bookmarks." Google bookmarks allow you to save shortcuts to certain webpages to your Google Account. This allows you to access them on any computer (huge time saver) and also allows you to create labels and makes lists to help keep these pages organized. I think this works much better than the standard browser bookmarks because it is more convenient. You first must download the Google Toolbar, and then you can set this up on the Google bookmarks website in minutes. A screenshot of Google bookmarks is shown below:
            Step #3: Utilizing Guest Posting Inquiries
What some rookies do not realize is that blogging isn't just about writing a post and uploading it onto a blog. Blogging can also encompass the editor's point of view. Part of blogging is managing the blog by responding to comments, sharing posts on social networks, writing blog posts, responding to business proposals, and editing blog content. Part of making time for blogging is making time for it all. One easy way to do this is to allow guest posts on your blog. Although you will still need to find the time to edit and upload the post, it is generally a much faster process than writing an article on your own. Learn to balance your blog out with guest posts and editor posts to help spread out the work. Some blogs that are strictly guest posts are successful, but the general rule of thumb is two days guest posting three days editor posting per week.
What This Means for You and Your Blog
Because blogging can be so time consuming, many blogs were started and either never finished or never maintained. People often don't realize the amount of time and energy that goes into blogging, and if you aren't prepared to work efficiently it can be extremely difficult. If you follow the steps above, hopefully you can find time for your blog and your other job and your family and your friends. And who knows, you may even get to sleep for more than five hours.
Photo Credit: dreamstime.com
Amanda DiSilvestro is a writer on topics ranging from social media to criminal background check. She writes for an online resource that gives advice on topics including document software to small businesses and entrepreneurs for the leading business directory, Business.com.