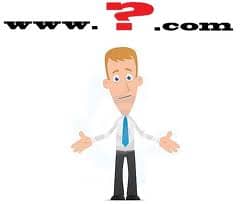 After a writer researches and applies the many "freelance writing best practices" that so many blogs discuss, there usually comes a time when a writer wants a space of his/her own to house this writing. In many cases, this is how a successful blog begins. Writers guest post on many successful blogs and think, "I could do this." It is of course difficult to create and manage a website, but in most situations the writers are right—they can do that.
The first step to creating your own blog is deciding if you really have the time and energy to do so. You will want to make sure that you understand the time commitment it takes to run a blog, the expenses that come with owning a blog, and other issues you will need to deal with such as HTML coding and any spam problems that can occur. You can learn more about what it takes to manage a blog here.
Once you know that owning your own website is right for you, it's time to choose a domain name. As someone currently going through this process, I will be the first to admit that I thought this would be the easy part. I'm creative and I have a lot of great ides, so I assumed all I had to do was pick one. I was very wrong. Choosing a domain name takes a lot of careful thought and consideration, and even after you think you've come up with the perfect name you have to check and see if it's taken. In most cases, you will likely find that you're a dollar short and a day late.
Top 5 Factors to Consider When Choosing a Domain Name
Choosing the right domain name for your blog comes down to several factors. You want to make sure that you put a lot of thought into the name by considering the following five areas:
1. Accessibility – You want your name to be unique, easy to remember, and easy to type. This will make sure that your domain name is accessible and easy for users to find. A domain name with a few random letters (even if they mean something to you) just isn't going to stick in a user's head. You also want to avoid being too generic because this too is difficult to remember. The typing difficulty is probably the last thing you need to worry about, but it's something to consider nonetheless.
2. Extension – You want to consider the extension you're going to use for your domain name. The extension does not matter when it comes to SEO, but people are generally more apt to remember a .com website as opposed to a .net or a .info. Extensions such as .edu, .org, or .gov are generally used with specific types of websites, which you can learn more about at Higher Visibility. You can absolutely make a website successful without a .com extension, but I generally recommend trying to find one if you can.
3. Length – Although it is easier to find a domain name that is longer, most experts say "the shorter the better." This will help your website allow for more characters in the URL and on a search engine results page (SERP).
4. Meaning – It is of course not impossible to create a brand around a domain name that has nothing to do with the brand (ever heard of Apple™?), but it is much easier to create one when your domain name has something to do with your website. If you specialize in something business, try and put that in the name.
5. Preference – This is one point that doesn't usually make the list, but I think it is extremely important. If you do not like your domain name, don't pick it. If you've come up with something that fits all of these criteria, but you just don't like the sound of it, don't buy it. Your domain name is something you will hopefully have for a long time to come, so you want to love it.
It is important to realize that going into choosing a domain name, you're going to have to expect that it is already taken. In other words, never get too attached with a domain name. You want to follow many of the tips discussed above, but it is necessary to follow them all if it isn't possible. Use your own instincts when choosing a domain name. After all, the success is truly all in the branding. You can visit any domain hosting website to see if the names you have in mind are available. I like the search function on GoDaddy.com, but I only use this as a way to see what is available. Choosing the right web host is the step that comes after choosing a domain name that is available—so that will be an article for next week!
Did you have a difficult time coming up with the right name for your domain? How did you come to your conclusion?
Photo Credit: seoconsult.com
Amanda DiSilvestro is a writer on topics ranging from social media to telemarketing services. She writes for an online resource that gives advice on topics including payroll processing to small businesses and entrepreneurs for Resource Nation.