Get More Clicks on Twitter. Profit. Repeat.
You probably have an account on Twitter, Facebook, Instagram, Pinterest, linkedIn…. and so many other social networks out there.
And yet, you are probably a jack of all trades, but a master of none. I don't blame you, as this is the case with most social account holders, myself included. The main problem, in my opinion, is because many of us do not treat social media like a business. If you are a serious blogger, perhaps you should naturally put as much effort into your Twitter account.
Let's break out of these bad habits by improving our skills with at least one of these at a time. Without further ado, let's discuss how to increase Twitter engagement and truly embrace your followers.
Persuade and Evoke Emotion
Headlines have always been – and will always be – very important when drawing attention. This is the one and only thing your followers can read (as opposed to the entire article) which means you should always make them count. Don't be afraid to use some click-bait lingo as long as the headline delivers the truth; tease an interesting case study, statistics, something controversial, and/or anything that greatly benefits your audience. Does your following consist of freelance writers? A tweet about "50 websites that pay writers $100 per article" works wonders. You get the picture…
Keep them Succinct
People's attention spans are pretty short these days, and most of you already know this. Keeping your tweets to the point increases the likelihood someone will actually care enough to read it and perhaps even click. Avoid using complex words and always keep simplicity in mind.
Use Relevant Keywords
Keywords and popular phrases will never go out of style. Much like blog titles, people often rely on the Twitter search bar to find what they're looking for. If you link to a funny cat video, avoid being vague with something like, "This is hilarious, my cousin sent me this." Clearly state what the link is about so that others can find you.
Embrace Twitter Hashtags
Hashtags will not bring you a ton of traffic. However, when you use a #hashtag related to a popular word or field, it will appear within its pool of related tweets. Next time you link to an article about best marketing practices in 2016, don't forget to include #contentmarketing or anything related as a means to increase Twitter engagement.
It's Not All About You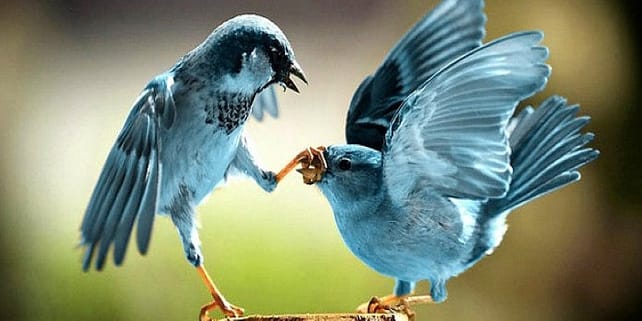 Don't just link to your own properties. In fact, make your own links the least of your concerns. The following numbers are by no means accurate, but just to give you a rough idea: Tweet someone else's content 50% of the time (while @mentioning them in the process). Tweet something from your website 40% of the time, and dedicate the other 10% to varied tweets. This invites influencers to return the favor, and everyone is generally happier to interact with you. Speaking of varied tweets…
Variety is Key
Don't just log into Twitter account to throw in your daily links. No matter how useful they are, there's just something awfully robotic about this behavior. Post the occasional opinion, ask a question, tell a joke, insert a quote, ask how a random follower is feeling today, and be human. A little interaction goes a long way, making you much more likeable while keeping others guessing what your next best thing will be.
The above tips will not make you a master of your domain by any means, but they serve as a stepping stone to better interaction and helps you increase Twitter engagement through effective marketing. What other tips can you share?
I leave you with a similar topic discussing other ways to get more clicks on Twitter…