Get Website Traffic Without SEO Efforts
Getting traffic from search engines like Google is always great, but you should ideally consider this a bonus rather than a necessity. For starters, search engine traffic is sometimes unpredictable and you may lose it overnight as a result. Furthermore, there are slightly better sources if your website covers a popular or otherwise tight niche.
In this two-part series, let's take a look at simple, effective ways to get website traffic without SEO.
Article Syndication
When syndicating an article, you are essentially spreading it across different sources. News outlets practice this extensively as a way to cover the latest news quickly and easily, provided they are in agreement with the original content creator.
Article syndication leads to higher traffic if you include the necessary backlinks and write compelling content. While not every website accepts previously-published pieces, you can always depend on sources like Ezine Articles for some article syndication goodness. Additionally, try convincing various bloggers about article syndication benefits, which apply to all parties involved.
Online Communities
As you may already know, online communities are a great place to get small, but highly-targeted website traffic without SEO. It's all about being where your audience likes to hang; a gaming blog owner may join a relevant forum and periodically participate for some exposure to his signature link, for example. Otherwise, he may occasionally drop a direct link if it's acceptable in the community at hand.
Popular online communities include Reddit, Yahoo Answers, Quora, and virtually thousands of public forums.
Classifieds
Using classifieds to get website traffic without SEO is a match made in heaven if your blog has the right things to offer.
Do you provide blog coaching services? Plugin/theme support, or perhaps have an online job board? Do you have anything to sell on your blog? If you answered "Yes" to any of the above, a classifieds website will most likely be of use.
Let's look at Craigslist, for example. This source has a "For sale" and a "Services" section where you can advertise any of the aforementioned specialties without a care in the world. Most importantly, you are not actually breaking any rules if you do, in fact, have something to sell or a service to provide.
Explore similar sources in detail and see how they can help you, considering there are tons of categories that could very easily apply to your blog in some way.
Peer-Sharing Platforms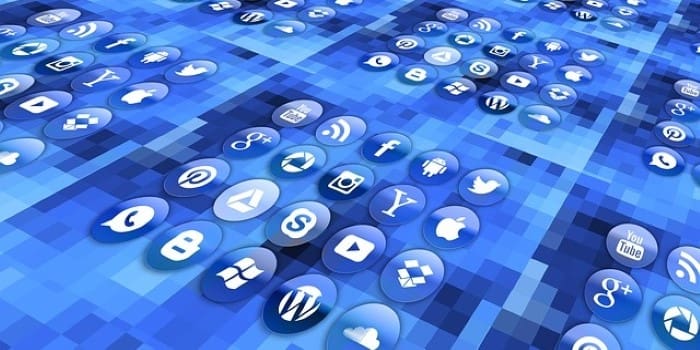 In short, these services allow everyone involved to share each other's content. This is essentially a form of "You scratch my back, and I scratch yours."
You typically start out by browsing for articles (links) which are already available in the platform at hand. You must subsequently share any chosen content on your own social media profiles and, in turn, others do the same for you.
Reciprocation goes a long way, and many prominent bloggers rely on this to get tons of exposure every month. A few great places include ViralContentBuzz and JustRetweet.
Blog Commenting
While blog commenting is as old as Web 2.0 itself, I wanted to bring it up because this traffic tactic is largely underrated. Not only does commenting on niche blogs give you greater visibility, it enables you to form deep working relationships with the blog author as well.
Once you master the art and science of blog commenting, you can get thousands of visitors back to your blog over time. Here are the essentials (seriously, don't ignore this)…
Create Google Alerts pertaining to the keywords/topics you're interested in
You will then receive email alerts whenever a new, niche article is published
Leave a thorough, useful comment consisting of several paragraphs
Speak directly to the author in your comment to get more personal
Have a genuine interest in the articles you read
Alternatively, sign up to a blog's RSS feed to keep up with the latest articles
Important: Be one of the first to comment as much as possible
Remain consistent
Here's a related article published on Stuwart Walker's blog. It goes more into detail and shows actual case studies — don't miss it!
Ask for a Backlink
Networking is a wonderful way to get website traffic without SEO, although it often leads to search engine hits over time as well.
More specifically, form a relationship with many niche blogs and help each other out. If you refuse to reciprocate with everyone you meet, at least email them anyway to see how it goes.
Here's an example:
Let's say your blog has the Commentluv plugin enabled, which allows users to comment on your articles and simultaneously display their latest posts. Luckily for you, there are tons of articles out there dedicated to listing Commentluv-enabled websites, such as "List of 250 Commentluv Blogs," and so on.
Look up these articles via your search engine of choice, then email each author asking them to add your own website to their list. Many will happily comply because this is a very simple request that will also add more meat to his content.
Case in point: If your website has something to offer, connect with fellow bloggers and ask for a backlink, especially if you can help them in return.
To Be Continued
All in all, you should ideally use a combination of the above for maximum results. Chances are you will gradually gain more SEO traffic due to these practices – but again, consider it just a bonus if you are not in love with this form of traffic.
How are you personally bringing traffic to your website without relying on SEO?
Don't Miss:
How to Increase Website Traffic Without SEO (Part Two)