Today I'd like to talk about launching an online business. This typically consists of a membership website or providing a service for a one-time fee.
This article largely deviates from typical blogging practices, which should be useful if you're looking to break out of that routine (build niche blog, write articles, build list, repeat).
If you'd like to try something more advanced and potentially build a multi-million dollar business over the years, your best bet is to launch an online service that can fill an ongoing need.
Reinventing the Wheel is Not Necessary
The reality of many businesses is that (for better or worse) you don't need to come up with something drastically different or brand new. Twitter's attraction was due in part to their 140-character limit as opposed to Facebook's and MySpace's more robust (cluttered) interface.
Twitter made things simpler, and now its owner is laughing all the way to the bank.
Look at everything that's already out there, as these businesses already did part of the homework for you. How can you improve upon an existing business?
Even better: If the market isn't saturated, your business offer doesn't even need to be improved – at least not initially. You may very well be just another competitor entering the scene.
All in all, don't overthink the service's originality to the point it paralyzes you.
Cover the Essentials, But Don't Dwell
Any creative mind will tell you that launching a new online service has caused them to become perfectionists, at least to a fault.
While you obviously want to cover the essentials, your online business does not have to be perfect. In fact, chances are it never will be, as you will always think of something new to implement or tweak.
Some service providers have spent additional months adding menial features that hardly contribute to the overall picture. Do not be one of those people. You will have the chance to roll out new features over time.
Offer it for Free (Optional)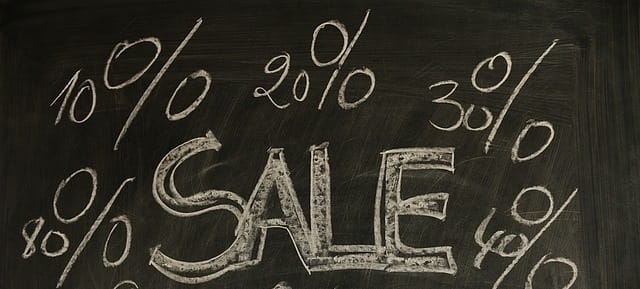 Let's say that you just launched a new way of sharing content online similar to Buffer's idea (they schedule and handle social accounts from one place).
You will probably need some initial buzz when you launch an online service, as well as reviews, brief overviews, and casual mentions on people's blogs and social media.
This is where providing your service free of charge comes in.
Your online business does not have to be exclusively free for everyone; you may offer it at regular price while contacting some people on the side and offering the service for free to that select few.
These users (in the hundreds, at least) should be able to reciprocate by helping you spread the word.
Speaking of networking and outreach, this is where the ball really gets rolling…
Contact the Big Players in the Field
Do you genuinely believe your online service is a good one? Can it change the lives of end-users, fellow business owners or both? If so, then you owe it to yourself to contact every influencer in your niche market.
How about the likes of Neil Patel, Pat Flynn, and other bloggers whom you could potentially network with?
Oftentimes, these nice folks will be more than happy to at least mention your service on their social networks. If you play your cards right, your service can earn a spot on their blog or maybe even their mailing lists (having a prior, proven connection with them really helps).
Now, imagine this same effort with hundreds of other influencers. Are you motivated yet?
Plan a Solid Advertising Strategy
Advertising is tough for many, I get it. It's a scary investment that often feels like a money pit. But if you're serious about your online business, this means reassessing your monthly expenses and dedicating more resources to your service.
Start small (even with only $100 per month) on services like AdWords or Facebook paid advertising. Since your business is for-profit, the burden should lessen over time as your business slowly grows.
For this to be successful, however, you need to….
Track, Analyze, and Tweak
Some sources will not be ideal for traffic. Others will be good enough, but too costly. A certain campaign may be your golden ticket, but first it needs some tweaking (demographics, geographical location, and so on).
Tracking where your traffic comes from – and which ones convert – will help you cancel a failing campaign and divert your financial resources to the winning one. Analyzing the numbers like a mathematician will ultimately be the reason for your success.
Conclusion
What additional tips can you provide to help others launch an online service? Are you running any type of business? Tell us a little bit about it in the comments section.
Also don't miss: