Tutorials and step-by-step guides are available just about everywhere, especially nowadays with demanding article lengths that often reach 2,000 words or more.
How can you determine what information to sell as an ebook and what to publish freely on your blog? The simple answer is: This depends entirely on you.
Even when prominent bloggers/marketers like Neil Patel and Pat Flynn publish a free article jam-packed with information, they still have a plan to profit from their audience later down the road. This primarily comes in the form of building trust, authority, and a hefty mailing list.
That being said, you could just as well skip the free blogging part and make money with digital info products from the get-go. This mainly consists of composing an outstanding amount of information and distributing it for a price – similarly to Amazon's business model, despite their books' information being freely available everywhere else, if you think about it.
Let's dig into this profitable opportunity and learn how to make money with digital info products and guides.
There is Always Something to Teach
If you're relatively new to the internet marketing world, you may feel overwhelmed and believe that everything there is to teach has already been taught. Bloggers and marketers are very quick to talk about the latest when it comes to promotion, marketing, and exposure, after all.
However, let's remember there is always a new service, website or technique on the horizon. Just a few short years ago, nobody could have guessed that Pinterest, Instagram and Periscope would take the digital world by storm, and now countless guides have been released.
Just as these services came into existence, always keep an eye open for the latest trends and technologies.
If you set up the right newsfeed subscriptions and email alerts, you'll always be in the loop, which puts you in good position to develop educational materials and offer your audience e-learning opportunities, ahead of the curve. Preparing and selling resources like these quickly can give you a leg up on the competition.
Even better, you don't always have to break the ice with something radical and new. For example…
Do the Legwork for Others
A way to make money with digital info products revolves around doing the homework for someone else, which tends to work extremely well in this increasingly busy, fast-paced world.
For instance, you may do some thorough research on existing data that is normally spread all over the web and (sadly) can only be found in bits and pieces. This may include:
500 websites that pay $50 or more per article
101 companies that hire remote workers
300 essential SEO hacks and techniques
99 ways to make money in five days, guaranteed
The above are only a few examples and should get your creative juices flowing. What can you potentially come up with, taking the abundant amount of information available out there into consideration?
Go Above and Beyond
Staying up to date and centralizing information is only half the battle. Perhaps you have heard about the SkyScraper Technique as coined by Brian Dean, in which you improve upon the best articles available out there and essentially dethrone them.
Creating a great, profitable info product is based on that same idea to ensure your customers are satisfied and subsequently become loyal fans.
Combine this technique with a healthy dose of supporting details including case studies, statistics, hard evidence and/or interviews, and you've got yourself an amazing package that's almost guaranteed to bring you a lot of money. More on this later…
Revamp Old Ideas
Now, an info product doesn't necessareily revolve around something people haven't heard before. Many ways to make money online are timeless, despite some people's belief that a technique from 2009 is automatically obsolete in 2016.
Did you know people still make money with the likes of Yahoo Answers? Why not revisit that old knowledge and revamp it with a modern makeover? In addition, implement additional sources to compliment the main topic and achieve maximum results and success.
Selling Your Digital Product: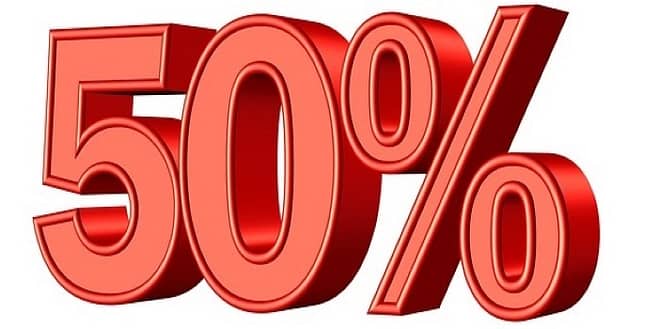 There are plenty of places where you can sell your info product, including Warrior Plus, ClickBank and JVZoo.
Your blog is also an ideal place to list and sell your products, especially when you have several under your belt. How about having your own mini store?
The aforementioned marketplaces are filled with affiliates ready to promote the product on your behalf in exchange for split revenue. If you were to sell an item for $20 and provide a 50% commission, you would earn $100 from just ten sales.
The amount of money earned depends on multiple factors, including your product's niche, demand, presentation, how many affiliates you can get on board, and much more.
As a rule of thumb, it's best if you build a newsletter composed of each customer's email so you can develop a relationship with them over time. This leads to increased brand awareness and revenue on your end.
As a result of selling them more products down the road, some marketers tend to sell the first one really low or provide affiliates with up to 90% commission. This allows for more sales, and therefore, a bigger mailing list.
Your Turn:
Have you ever considered making money with info products and guides? How did it go, and what valuable lessons have you learned along the way?
Also don't miss: