Make Money Live-Streaming Broadcasts
In case you haven't heard, Periscope is a highly popular live-streaming application that's quickly taking the blogosphere by storm.
While many people are merely on it for fun, avid bloggers and marketers use it to meet new followers, build solid relationships, and ultimately increase their profits.
Let's look at some very good reasons to jump on the bandwagon and make money with Periscope.
Reasons for Using Periscope:
Build fast relationships: Periscope is extremely simple to use. Users can easily follow you and be notified about all broadcast sessions.
The app makes interactions easy: Anyone can chat with you in real-time during your presentation, allowing for a greater sense of connectivity and social networking.
Replays galore: You can reach new people at any given time, as replays of your broadcasts are available to everyone for up to 24 hours.
Availability:
Periscope on the iTunes App Store
Periscope on Google Play
How to Make Money with Periscope:
Build Solid Relationships
First and foremost, use Periscope the same way you use your blog. The average blogger provides valuable tips, advice, and stays in the loop about everything his niche audience needs to know.
Host daily or weekly broadcasts to keep your account thriving. These don't necessarily need to be long and fancy; for example, host an "end-of-day" discussion about any given niche subject for five minutes as a way to close the day (think of the famous "Final Thoughts" section on the Jerry Springer TV show).
Imagine how useful this would become over time as your followers get addicted to these short, useful broadcasts.
Mention Your Trusted Products and Services
As your followers warm up to you over time, don't be afraid to casually recommend a product you use frequently and briefly explain why you trust it. Suggest users to visit your site to learn more, hence providing a great chance to make money on Periscope through your following.
A product or service does not have to be the main focus of your broadcast, but planting the seed is a great way to introduce people to your offers. Otherwise, provide an in-depth review about it to increase your chances of an eventual purchase.
Provide Case Studies
We all love when someone else has already tried a product/service/method on our behalf. We are intrigued by statistics and how such results were obtained.
Provide a case study on how you increased your website traffic by 200% in 30 days, improved your CTR, or anything else you can offer.
Otherwise, there's nothing wrong with dissecting someone else's results and then explaining why that person is so successful.
It's all about strengthening your position of authority, as long as you know what you are discussing and can genuinely get behind said results.
Be Diverse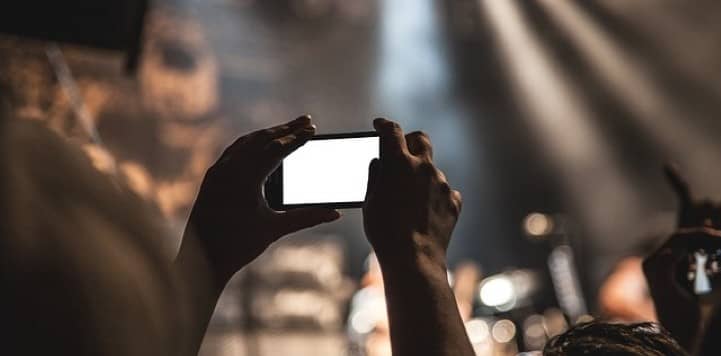 The way to make money on Periscope is not merely by promoting a great product. Do the occasional review of an awful one and explain why you wouldn't recommend it. People will appreciate your honesty and see you as someone who's not just there to paint a pretty picture every single time.
If you happen to have a recommended alternative to a bad product, however, feel free to mention it.
Put Your Website on Display
Showcase your website on the background as a poster (highly professional) or simply written on a piece of paper in front of you while you speak.
I have personally tried this tactic with a similar app, and managed to receive over 125 extra site visitors as a result.
Don't Forget Replays
Another way to make money with Periscope is through saved broadcasts (or replays), which are available for up to 24 hours.
Instead of letting them sit to be viewed only by the Periscope community, grab its URL (available from the video, once finished) and share it on your social media accounts.
Post it several times throughout the day and tease your social media followers with subtle urgency such as, "Only 8 hours left – Watch the exclusive broadcast before it's gone."
Make Exclusive Deals to Periscope Followers
This is perhaps the most effective way to make money on Periscope once you have developed a following. Do you have a product or service to promote? Provide a special price to all listeners by disclosing a special link, such as Yourwebsite.com/Periscope.
Also, use this opportunity to build an email list of buyers and rabid fans all at once. How cool is that?
Make it Easy to Contact You
Remember, Periscope doesn't grant the flexibility for people to click, as it's all primarily handled visually and verbally.
Provide your email address, social media accounts, and/or your website in every single one of your broadcasts, perhaps as a way to close for the day. Your friendly personality also brings your followers much closer to you.
Your Turn:
Do you make money with Periscope? How are you leveraging this nifty, easy-to-use app?
Also don't miss: