Have you ever wondered how to make your blog post go viral?
Everyday there seems to be a trending article all over social media, and perhaps even in the news. Moreover, you have probably written valuable and share-worthy content in the past but none of them have ever reached that kind of success.
Why could that be?
In truth, a useful article in itself is not enough to make it go insanely popular. Thankfully there are many things you can do to write a viral blog post, in addition to the following strategies.
By putting in the right amount of effort, your content might just become the next best thing since sliced bread.
Write an Epic Blog Post
Writing an epic article is the very first thing you must consider, otherwise all ensuing efforts will be fruitless. Overall, your content should have the following traits:
Your article title is to the point and raises curiosity or emotion.
The post is useful to your readers. Don't write just another article rehashing the same old information.
Your article is the absolute best thing they have ever read about the subject.
Insert images, videos, statistics, and other details to make it highly authoritative.
Use a set of keywords and distribute them strategically throughout your content.
There is always more you can do, even if you focus on less desirable industries. However, the above details provide the building blocks to make your blog post go viral and really stand out.
Share it on Reddit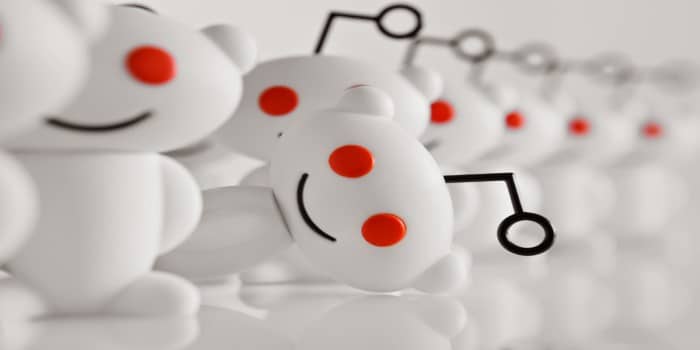 In addition to the more obvious Facebook and Twitter, you should place much of your time and energy into Reddit. This gigantic social venue consists of communities (Subreddits) dedicated to just about any topic under the sun.
The idea here is to post your content on the appropriate Subreddit, as most popular topics have thousands of active users.
Careful, though, as each community contains specific rules and posting guidelines. Familiarize yourself with your chosen community and avoid spamming.
Work with Influencers
To make your blog post go viral, you must depend on much more than your own social media audience. This is where the power of influencers comes into play.
Establish a close relationship with big names in your niche. Leave genuine and useful blog comments, link to their best work within your articles, and contact them personally to suggest some feedback or even just to say 'thank you.'
Bear in mind that establishing a good relationship should ideally take weeks or even several months. You should also have a genuine, heart-felt interest in the influencer you follow.
Once you publish your article, don't be afraid to contact the blogger in question and kindly ask if they would suggest it to his audience – either by linking it from their blog or by sharing it on their social media accounts.
The right approach could make your blog post go viral within days.
Leverage Your Email List
An active email list helps bring recurring (and engaging) traffic in addition to them potentially sharing your post with their friends.
Send a personalized email to your subscribers describing the benefits of your latest blog post. Then, don't feel shame in asking them to share it with their own social media following; the reason they are on your list is because they genuinely care about what you have to say, after all.
Finally, send a follow-up email a few days later reminding them why your blog post would benefit them as well as their friends. This extra step alone could make your blog post go viral depending on the size of your list and your relationship with them.
All in all, you must perform a combination of things to increase the odds of your blog post being shared with the masses. While there isn't an exact science to this, you should always put these strategies into practice and make them part of your blogging routine.
Also don't miss: