Tips to manage a remote team with care.
Have you ever had the need to manage a remote team? Whether you work with multiple writers, designers, programmers or marketers, there are many fundamental considerations that simply cannot be ignored.
Here are some practical tips to help your remote team work to the best of their ability while ensuring that your online business thrives.
Look for Natural Leaders
If you're looking to manage a remote team, chances are the nature of your work is intensive, ongoing, and requires close attention to detail. Anyone who isn't reliable will eventually crumble under heavy pressure, much like an inadequate employee in a traditional work environment.
But how can you tell who will be reliable in the long-run?
Be Picky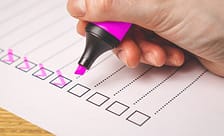 Choosing reliable remote workers comes down to taking your time and assessing candidates to the fullest.
Don't be afraid to lay out everything you need and state exactly how the job needs to be done. If posting a job listing online, ask the tough questions that can potentially weed out the bad apples: What makes you an adequate remote worker? What kind of experience do you have in this particular market, niche or industry?
Also, don't forget to carefully analyze all available work samples and even ask for references (depending on the job at hand). While someone may have a nice-looking portfolio, this doesn't automatically make the person suitable for your particular needs.
Work with Effective Communicators
Managing a remote team requires excellent communication, as no one is exactly face-to-face in the same room. This means no cryptic or ambiguous messaging when describing problems and solutions, no walls of text, as well as not taking advantage of bullet points and sub-headings, to say the least.
A remote worker should also make it clear with you – and the rest of the team – when he/she is about to implement a change that may affect everyone or the project itself, even if said change is small.
Hire those Ideal for Remote Environments
A person may easily be lured by the money offered, especially if it's done "while sitting on their pajamas all day." Sadly, working from home carries a lot of myths – and the notion that we take it easy all day is a highly popular one.
Other people may simply apply to your position on a whim, even when that person works better in a non-remote environment.
It's easy to misunderstand how isolating telecommute work can be, and many come to find out the hard way while you (the employer) pays a hefty price the moment they disappear on you.
Ensure that your candidate understands the work involved in a remote environment (hint: it has nothing to do with sitting on your butt browsing Facebook for fun). On top of laying out all the responsibilities, feel free to set strict hours if necessary along with a predictable workflow.
Additional Tips
There's so much planning involved if you want to manage a remote team successfully, but it all depends on the amount and type of work you need done. Here are a few more honorable mentions:
Be easy to reach. Don't expect your remote workers to know and handle everything. It's your business, after all; stay in touch frequently and answer their questions as soon as time allows.
Use all the necessary tools. This alone could be expanded into its own, standalone article. For now, though, I will briefly mention a few collaborative tools such as Slack, Basecamp and Google Docs. These are great for simultaneous messaging, sharing/editing documents as a team, and/or keeping your work more organized.
Provide and accept feedback. No business setup is ever perfect, as there will always be new aspects to improve upon and features to consider. Encourage ongoing feedback from your remote team and assess the potential impact a new change could bring to the table.
Conclusion
Everything required to manage a remote team largely depends on your specific job and needs. That being said, these tips can universally apply to a wide range of workers as a stepping stone to ongoing success.
Don't Miss: