How to multitask effectively and skyrocket your success
In all honesty, I can't function without multitasking, and the same goes for many other creatives.
Sadly, sometimes we're multitasking too much. Instead of getting ahead with our goals, we are inadvertently killing or hindering productivity. Once the overwhelming feeling of "too much work" sets in, you might routinely forget or dismiss the tasks that would otherwise promote greater success.
So, are you doing too much a blogger? Let's look at 6 telltale signs and explore how to multitask effectively.
You're Always Late to Email
Bloggers who multitask too much are frequently late in answering email messages, and sometimes don't answer them at all. I have personally gone through this, but subsequently improved after relying on a to-do list app such as Wunderlist and Todoist.
Much like everything else in your blogging routine, set a specific time to answer emails everyday and don't deviate. For example, you may get to your messages first thing in the morning while enjoying a good cup of coffee.
You Keep Ignoring Your Goals
Have you been meaning to write that blogging guide or implementing a few more signup forms into your blog? Have you thought of tweaking your theme but just can't get around to it?
Multitasking excessively often leads to failure; in this case, it's costing you additional followers and money in the long-run.
You Have an Inconsistent Posting Schedule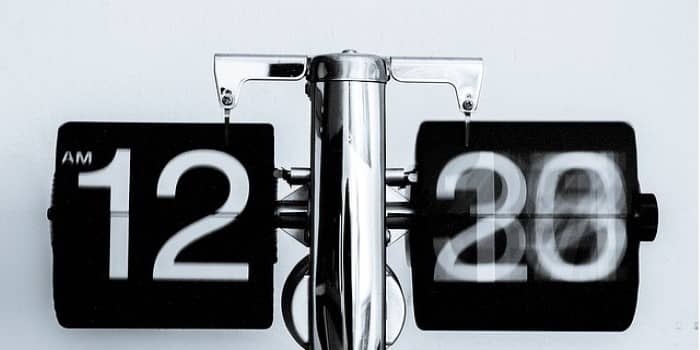 Being consistent with your publishing schedule is crucial, and it's generally a good sign that you know how to multitask effectively. Granted, life will inevitably get in the way sometimes, and that's fine. Thankfully there are several things you can do to keep readers engaged:
Post an infographic (or link to one) if you don't have time for a long, detailed post.
Publish a YouTube video related to your niche, along with a nice, helpful overview or opinion.
Post a link roundup aggregating the best articles you had published over the past several weeks, or link to other bloggers' content.
Schedule your posts in advance from the WordPress dashboard (easily done from the right sidebar while composing a new article).
Overall, remember that not every post must be the best thing since sliced bread.
Your Content Quality is Inconsistent
While quality is largely subjective, you should pay close attention to readers' reactions as a means of gauging your content's usefulness. In addition, analyze other articles you had previously published as well as similar articles from other bloggers.
Is your content noticeably lazy compared to others you have written in the past? Are you hardly bothering to include internal/external links, images, statistics and facts? This is often a clear sign you may be multitasking too much as a blogger.
In my opinion, it's better to post less frequently if it means delivering higher quality. If you strive to write two weekly articles, reduce this to just one until you can better reassess your schedule and priorities.
Your Success Remains Stagnant
You may be multi-tasking too much if you're focusing on an excessive amount of resources. Ironically, your success remains the same year over year because you're spreading yourself thin.
Analyze your current status and compare it to last year's: Has your website's traffic increased much? What about your blogging income? How's your social media following? And most importantly, what do you honestly think of your authority level?
Granted, I'm not necessarily saying you should focus on growing all of the above at once (that would be the ultimate irony here). However, if each and every one of the above stays the same, then it's probably time to focus on one or two things at a time. Rank each of these factors by priority, and go from there.
You're Losing Interest in Blogging
This is a big one, and I hope you're not experiencing it. It's quite common to lose interest in an existing idea, and it usually happens when a blogger discovers another "shiny" thing to focus on.
Perhaps you read a brilliant article on multiplying your income or exploring a "super hot niche," encouraging you to drop your existing goal. This means, without a doubt, that you're multitasking too much as you hop from one thing to another.
Needless to say, this is not how to multitask effectively; refrain from jumping into the latest trend until you have completely exhausted your efforts with your existing journey.
Ask yourself: What haven't I tried to improve my current goal? Did my last attempt go as smoothly as it could? How can I tweak my execution?
Other Tips for Improvement:
Refrain from being a jack of all trades and a master of none
Dedicate one extra hour to your blogging needs, either by waking up earlier or sacrificing one TV show out of the week (this is only temporary)
Consider outsourcing some tasks. Read this other article for tips on outsourcing
How important do you want to succeed?
Your turn
Are you guilty of multitasking too much as a blogger? What have you done to improve your workflow? Feel free to drop a quick comment below.
Don't Miss: