Writing blog posts for your online business is an excellent way to reach out to your target audience. By producing blog content that resonates with the needs and wants of your readers, you can be sure to convert some of those visitors into customers or clients.
However, the thing about blog posts is that you have to promote them. Writing the post is only half the battle – the other half is spent on actively sharing the posts to the right online channels to maximize your traffic. You can perform tried and tested methods such as sharing them on social media, but that's only part of the many tactics you can do to help deliver your content to your readers.
If you're new to the blogging game and are struggling to come up with ideas on how to promote your post, then you're in the right place!
Below are tips and advice from some of the best and most experienced people from different industries on how you can get the most out of your content promotions strategies. If you like the advice, I appreciate if you can share their answers by clicking on the "tweetable" link at the end of their answers.
1. Isaac Bullen
Director, 3WhiteHats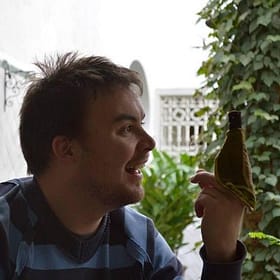 It's said that in 2015 as many as 2 million blog posts are published every single day on the Internet. To drive traffic, you need to share your content with the right audiences. Find your niche communities and get engaging, for example, if you write about digital marketing – Inbound.org if you write about design – Behance.net. IF you've got some awesome imagery, share it on Pintrest.com. Search Facebook for specialist groups who might be into what you are writing and share it with them also and don't forget the usual networks. The more people you can reach, the more traffic you will drive to your blog post. This is especially true when combined with a solid content strategy and other promotional activity. Simply sticking it out there isn't good enough.
Click here to tweet Isaac's answer!
Follow Isaac: Website | Twitter | Facebook | Pinterest | Google+
2. Anand Srinivasan
Founder, Hubbion
Check out Google for all the relevant keywords and identify discussion boards and forum websites like Quora that rank high on these websites. Write detailed blog posts on your website to answer these questions and link to these blog posts from these discussion board pages. Since these pages already rank on top of Google, they see significant traffic and providing a high-quality answer is a good way to drive all these visitors to your website without coming across as spammy.
Click here to tweet Anand's answer!
Follow Anand: Website – Twitter – LinkedIn – Google+
3. Ashley Faulkes
Blogger, Mad Lemming
To be honest, I have gotten a little lazy lately when it comes to promoting blog posts. I used to get out on the pavement and scream my blog post title to the world in the hope of getting one more view.
I tried: Social shares, Groups, Tools, Outreach. You name it, I have done it. And yes, it works.
But I just don't have the time or patience for it anymore.
So, what have I been doing lately instead?
Picking topics that can get me continuous Google traffic – with success in the majority of cases. After all, why chase traffic, spending hours per day or week, when you can just write content that ranks.
I call it my Killer Keyword Strategy. And it works like a charm.
And before you scoff at the idea of being able to get easy, and a decent volume of Google traffic in 2017, let me show you some examples.
My main website (Mad Lemmings) competes in the WordPress and SEO niches. Not exactly easy places to get traffic.
Since I started focusing on mostly SEO based traffic a few months ago, my organic (search engine) traffic has increased from about 7k to 9.5k (about a 35% increase).
Ok, so that is a well-established website. So I thought, why not build a brand new one
My new (5-month-old) niche website, which I work on in my spare time, has just hit 250 visits a day (and rising each week). That is about 7.5k a month from Google.
And that is a brand new site, with a low authority, in a niche I had no name or experience in.
So yes, you can promote your blog content like a boss, or let Google do it for you.
Click here to tweet Ashley's answer!
Follow Ashley: Website | Twitter | Facebook | Pinterest | Google+
4. Marius Kiniulis
Blogger, Markinblog
One of the best traffic strategies I found so far was featuring influencers in my blog posts and outreaching them to let them know about it.
For example:
A few months ago I wrote a blog post called How to Promote Your Blog Posts: 101+ Actionable Ideas to Explode Your Traffic Growth. And the only thing I did promote this blog post was – outreaching all the influencers mentioned in this blog post to let them know that I have featured them in an article on my blog.
The results?
It speaks for itself:
This post got about 5,000 visitors in the first 14 days and 40 backlinks from other blogs.
You can also check my blogger outreach article to see the exact process how I have achieved that.
Click here to tweet Marius's answer!
Follow Marius: Website – Facebook – Twitter – Pinterest 
5. Uttoran Sen
Owner, GuestCrew
Build a connection with the Influencers, don't count what you do for them and try to justify your efforts – simply dedicate a certain number of hours a day for helping your influencer friends in sharing their content. There are so many social sites: Facebook, Pinterest, Linkedin, Inbound, Flipboard, GrowthHacker, Amplifyblog, etc. Share their content everywhere and make sure to tag them so that they know who's doing all the sharing!
When sharing their posts, use this small strategy: Write a short description or summary in your own words – this way, for the readers you will provide an opening which will increase engagement rates, and when the same user finds the same article on multiple sites, your unique introduction will make them read it via. Your shared link. Yes, people do skip a lot of content on the social media so a custom opening will help improve click through.
Your shares are only as effective as your network in the specific social site where you are sharing the content. I make sure to spend plenty of time everyday in building connections on every social site where I have an account. This is one of my best methods to leverage the reach and influence of others to get more social shares for my posts.
Click here to tweet Uttoran's answer!
Follow Uttoran: Website – Facebook – Twitter – Pinterest – Google+ – LinkedIn
6. Steve Shaw
Founder, VWriter
This tactic is a slow burner but one that can drive thousands of highly targeted visitors your way over time. It also becomes more effective the more you use it, and the more your audience on the platform grows. Simply find questions on Quora that your blog post relates to and helps answer in some way. Contribute your answer to the question, answering as fully and as helpfully as you can, but linking back to your blog post for people to find further information (your Quora answer is never going to be as in-depth as a fully fledged blog post!).
Click here to tweet Steve's answer!
Follow Marius: Website – Facebook – Twitter – Google+ – Pinterest 
7. Minuca Elena
Roundup expert
It's very difficult to rank and get traffic from Google if you just started blogging. The fastest way of getting traffic to your site is to grow a following on social media.  Follow other bloggers from your niche, share their posts and always remember to tag them. They will notice you and they will do the same for you.  Share quality content on your profiles, use a professional image include a link to your site or to your opt-in if you have one. Use tools to regularly share your posts, even the old ones.
Click here to tweet Minuca's answer!
Follow Minuca: Website– Twitter– Facebook – Pinterest – Google+
8. Saurav Deo
SEO Expert, Shout Makers Dream
To get more organic traffic, you'll want to focus on strategies like link building, keyword researching, and upgrading your On-page SEO. Organic traffic strategies will vary drastically for each blog, with different subjects, audiences, and topics. By using tools like Google Keyword Search Planner, you can research keywords to match your content, as well as finding trending topics that you can write about for future growth.
Click here to tweet Saurav's answer!
Follow Saurav: Website – Facebook – Twitter – Google+ – Pinterest – LinkedIn
9. Janice Wald
Blogger, Mostly Blogging
My advice is to promote at the places that send you the most page views. It may depend on your niche where you promote. For example, I find Facebook, Flipboard, Twitter, and StumbleUpon my best referrers of traffic. Other people, especially DIY bloggers get a large portion of their traffic from Pinterest. In the case of StumbleUpon, it's best not to promote your own links. As a result groups of stumblers exist to help with your promotion. The same is true of Twitter. Triberr.com is full of tribes you can join to get additional exposure. Blogging shouldn't be done in isolation– trite but true.
Looking at your dashboard stats, Alexa.com, and Google Analytics help to know where you're getting the biggest return on your time investment.
I also like to link to influencers in my articles. They have massive Twitter following. If they are kind enough to share my post with their Twitter followers, I increase my exposure and often my traffic grows.
I give incentives for subscribing and returning to my blog. For example, I have a StumbleUpon group on my site where people get their posts stumbled and stumble each other's posts.
Eventually, you get in a rhythm of promoting where you are most effective, but these are the strategies that work for me.
Click here to tweet Janice's answer!
Follow Janice: Website | Twitter | Facebook | Pinterest | Google+
10. Raelyn Tan
Blogger, Raelyntan.com
Without a doubt, Pinterest brings me a ton of traffic every month. 38% of my website traffic comes from Pinterest every month, and it is my largest source of traffic. It is not uncommon to get thousands of pins for most of my posts.
I would say having a long attractive pin, using strong fonts and bright colors, plus having a really informative post to accompany the pin would contribute a lot to a pin's success!
Click here to tweet Raelyn's answer!
Follow Raelyn: Website – Facebook – Twitter – Pinterest – Google+
11. Praveen Verma
Social media expert, AmplifyBlog
Link and mention the influencers from your posts. Same goes for the older posts too – edit them and include relevant articles from influencers. Once you have done so, re-published the article and start tweeting out the influencers and let them know that they are mentioned.
This is a strategy that I implement on Guest Posts too. Works out pretty well every time.
Think about it regarding a roundup post. What happens to roundups? They get shared by several people because they were mentioned in the post. Getting a link and a mention makes them feel more included in the post which motivates them to share the post. People share posts anyway, but most of the time you get a tweet or a Facebook share – but when you get mentioned, you really go out of your way in sharing the posts on pretty much every platform where you are active on. It works on normal posts too, just make sure to link to the influencers, and the shares will follow.
Click here to tweet Praveen's answer!
Follow Praveen: Website – Twitter – Facebook – Google+ –Linkedin
12. Gail Gardner
Blogger, Growmap
MavSocial allows me to send my content to Twitter, Facebook, Tumblr, and LinkedIn. We can also schedule perpetual shares (resharing once a month for 2 years). Each piece of media (image, video, SlideShare, infographic) gets scheduled individually so more media = more shares. ViralContentBee and JustRetweet enable us to easily ask other influencers to share our content with their audiences.
Click here to tweet Gail's answer!
Follow Gail: Website | Twitter | Facebook | Pinterest | Google+ 
13. Emily Magallanes
Content Marketing Specialist, Lucid Software Inc.
Leverage the expertise and social networks of your employees. At Lucidchart, we include a regular stream of employee guest posts in our blog editorial calendar because these posts almost always perform well. When employees write for the blog, they are personally invested and have a lot of motivation to share their content or their colleague's content on social media. Not only that, with a wide variety of experience at our company, guest posts are often some of the richest content on our blog.
Click here to tweet Jackson's answer!
Follow Jackson: Website – Blog – Facebook – Twitter – LinkedIn – Pinterest
14. Alex Chris
Digital Marketing Manager, Reliablesoft
Consistently publishing high quality optimized content is the most efficient way to get visibility in Google. Combine this with a solid, white hat link building strategy, and watch your rankings and traffic increase. Avoid exaggerations, aim to get links from websites that are better than yours (both regarding content and traffic) and be patient. It takes time for SEO to work but if you want to build a long lasting online business, it's the only way to go
Click here to tweet Alex's answer!
Follow Alex: Website – Twitter
15. Jerry Low
Owner, Web Hosting Secret Revealed
I love Facebook today for two things:
One- Everything you do on your FB page is compounding. For example, when you boost a post, you are adding more followers and expanding organic reach on top of getting clicks to your website. When you ask a question and engage with your new followers, that's more audience reach (via friends of your followers) you get down the road. My team has worked exceptionally hard on our Facebook page in the past two years, and it has a very positive impact on our site traffic today.
Two – Facebook is incredibly easy to use and affordable when you need to verify a new idea. You can spend as little as $1 to reach your target audience and see if they dig into your new content ideas. As good content = more word-of-mouth publicity + more social shares + more links – you'll get more traffic with your content.
Click here to tweet Jerry's answer!
Follow Jerry: Website | Twitter | Google+
16. Suraj Kumar
Social media specialist, MyUK Mailbox
If you are running a blog for some time and doing pretty much everything that needs to be done – for example: blog commenting, sharing others and your own posts on the social media, being active on social communities etc. then you already have a loyal following building up which is looking to promote and share your content.
Making it easy for them to read your content and sharing your content will help you leverage this loyal audience that you are growing. Here are some quick things you can do to make your content shareable:
1) Make your articles scannable: Break the longer paragraphs into shorter paragraphs. Write a short sentence and make them catchy. Use additional headers and points – bold or italic certain phrases that can catch attention.
2) Use images: Use tools like Canva to make your images better. Add small sentences of text inside the image – it should look good and easy to read, else it will defeat its purpose.
3) Include Infographics: Having images is good, but infographic attracts a lot more attention. It also gets a lot more links because people like to embed them on their own sites.
4) Do a SlideShare for your post: Once the SlideShare is ready, embed it inside the article.
5) Include Click-to-Tweets: Click to Tweets are small tweetable quotes, which makes it easy for people to tweet out the quotes.
Readers are always looking to share content, they need to feed their social time lines too. Making it easy for them to share your content will only help them further in getting more shares to your posts across various channels.
Click here to tweet Suraj's answer!
Follow Suraj: Website – Facebook – Twitter – LinkedIn
17. Lilach Bullock
Social Media Marketer
I've got a very extensive list of platforms and tools that I use to promote a blog post. My number one source of traffic, though, is social media and it's also the highest converting one, so it's my number one focus; whenever I publish a new post, I immediately cross-promote it on social media, and I log into my go-to blogging communities, so as to boost up my social media shares and reach as many people as possible.
Click here to tweet Lilach's answer!
Follow Lilach: Website – Facebook – Twitter – LinkedIn
18. Gaurav Kumar
Blogger, eAskme
Social networks play an important and effective role when it comes to boosting traffic to your blog. All you need to do is write about the hottest and trendy topics on your blog to boost the engagement. Also, use social sharing widget to allow your readers share the same content what the love to read on your blog.
Click here to tweet Gaurav's answer!
Follow Gaurav: Website – Facebook – Twitter – Linkedin
19. Cormac Reynolds
SEO and Content Marketer
If you're going to create a blog post, make it a long-form, high-quality one that grabs attention and offers quality. Long form articles rank better in Google nowadays – G's after quality after all. However, the other great thing about long-form content is it allows you to repurpose it time and time again. Creating a long form evergreen piece of content is great as you simply update it every so often. You should also turn it into as many other forms of media as possible – for example, make it into an infographic, a Slideshare presentation, a video for Youtube and even a Facebook post. Repurposing allows you to get more for your efforts and also means you can promote it to a wider audience more readily.
Click here to tweet Cormac's answer!
Follow Cormac: Website – Twitter – Google+
20. Ronnie Epsi
Blogger, Home Life Abroad
Build relationships with other bloggers in your niche so you can help each other thrive online. Engage with their content and social media posts and ask that they do the same for you. The more bloggers you collaborate with, the more people you reach through social media.
Click here to tweet Ronnie's answer!
Follow Ronnie: Website | Facebook | Twitter | Pinterest | Google+
21. Chris Well
Founder,  Build Your Brand Academy
If I've posted an "evergreen" piece of content, I've found that the most effective strategy to draw attention is to share that same post multiple times through social media. Very few of your social media followers see any one of your live posts; to get it in front of more eyeballs, you need to share that same content again and again. Tools like SocialOomph, Recurpost, and Social Jukebox allow you to add posts to a rotation – when the tool gets to the end of the list, it goes back to the beginning and starts over. Bonus points for SocialOomph because it also allows users to create multiple versions of a single post, randomly choosing which version it will post each time the piece cycles through.
Click here to tweet Chris's answer!
Follow Chris: Website – Facebook – Twitter
22. Shantanu Sinha
Blogger, Temok
When I add a new post, I start doing blog commenting. I make sure to comment on 10 to 20 blogs every day which attracts plenty of eyeballs to my latest post. People love to add their comments on active blogs, and they like to stick around blogs that get regular comments.
I like to do things in a planned way – say when I post a comment on a blog post, I also share the post across all my social accounts. This is something that other bloggers like and they retaliate too, which not just fetches me return comments but also return shares. At the same time, it saves time too – because you already read the post well during commenting, so sharing it with a small opening or a custom title becomes easier.
Click here to tweet Shantanu's answer!
Follow Shantanu: Website – Facebook – LinkedIn – Twitter
23. Deborah Anderson
Owner, Social Web Cafe
There are two things that have helped me in my post promotion endeavors. 1) Learn from others (including reading this article!). Try out the different tactics and see what works for you. You will be able to find your own groove. 2) Based on what you have learned, create your system. Whether it is a collection of bookmarks, a spreadsheet, a Trello card, or whatever, create your method that you can follow consistently. Also, be sure to modify it to suit your needs and add to it when you learn new things or find new resources. Grow with it! And, watch your success grow, too!
Click here to tweet Deborah's answer!
Follow Deborah: Website | Twitter | Facebook | Pinterest | Google+
24. Chris Brantner
Owner, CutCableToday.com
Let's be real – the internet doesn't need another average quality article with the generic information they can find a million other places. So if that's the kind of content you're providing, you're going to have a hard time driving traffic to it. That's why I like to focus on offering original information and analysis that can't be found anywhere else. One of the best ways to do this is to conduct surveys on important topics in your industry that people care about. Then, once you have the survey results, find the interesting data points, put together a blog post about it, and pitch the article to relevant reporters and bloggers in your industry. I've used this tactic several times and gotten my studies linked from the likes of USA Today, Yahoo, TechCrunch, and more, and in the process gotten tons of traffic.
Click here to tweet Chris's answer!
Follow Chris: Website | Twitter | Facebook
25. Cent Muruganandam
Founder, Social Media Marketo
Using a content promotion checklist is one of the best things I have done when it comes to driving traffic to my blogs. Content marketing at times can be a boring and repetitive task that's where a good checklist can help. Create one for yourself add to it when you hear about a new source and remove the dead weight based on performance and experience. Good luck!
Click here to tweet Cent's answer!
Follow Cent: Website – Facebook – Twitter – Pinterest
26. Emily E. McGee
Owner, My Adaptable Career
When I write a post, I try to link to useful content by influencers or other bloggers in my niche. Once the post is live, I'll share on social media and tag each person who I linked to. Frequently they will re-share the post with their own audience. I've doubled traffic to specific blog posts using this technique. You can also email the people you link to and ask them to share, but I've found that the people in my network share more widely if I don't ask them directly.
Click here to tweet Emily's answer!
Follow Emily: Website | Twitter | Facebook | Pinterest
27. Erik Emanuelli
Blogger, NoPassiveIncome
Social media is my favorite channel for generating traffic.
It's simple, accessible and the perfect platform for marketing your website.
Having accounts on sites like Facebook, Google+, Twitter, and Pinterest is an effective method to place your business into the social sphere where you can easily reach your audience to promote your services or products.
Twitter is my top source of social traffic. There are tons of tools I can use to leverage the power of this social media. Here are the ones I particularly suggest:
JustRetweet
ViralContentBee
Triberr
Click here to tweet Erik's answer!
Follow Erik: Website | Facebook | Twitter | Pinterest | Google+
28. Mike Khorev
SEO Expert
Beside sharing it on social media, email, and popular sites, we also launch remarketing campaigns on Social Media to show very cheap ads to people who visited our website in the past. We also expand the list to include users with similar interest for a broader reach.
Another great way to get more exposure and authority on social is to use Quuu promote. Your tweet will be shared from real accounts in the same industry, and your follower's count and engagement will skyrocket.
Click here to tweet Mike's answer!
Follow Erik: Website | Twitter
29. Derek Iwasiuk
Owner, Engage the Crowd
If you don't have the email list yet or any type of research starting with sharing Groups such as Facebook communities, Google Communities, Reddit topics help fire up my first 1000 visitors. Then fire up some manual outreach or guest posts to sprinkle in some links and watch the organic traffic fly in.
Click here to tweet Derek's answer!
Follow Derek: Website | Twitter | Facebook | Pinterest | Google+
30. David Leonhardt
Owner, The Happy Guy Writing Services
I invest in my online network. Maybe it's just that I don't have any real world friends…or maybe it's because we are each so much stronger when we work together.
To benefit from the amazing karma that comes with an online network, there are two things you must do:
Be ready, willing and eager to help others. That's pretty simple, right? Our moms and dads taught us that when we were no taller than a capybara.
Be ready and brave enough to ask for help. Reach out and ask people to read, comment and share your posts if they like them. Of course, it helps to have amazing posts that people like.
Click here to tweet David's answer!
Follow David: Website | Facebook | Twitter | Pinterest
31. Jason Chow
Blogger, BuildThis.io
I'm sure there are plenty of ways to promote a blog post. There is no one size fits all solution. I'm thankful that I have a chance to take part in this roundup post. Here are few ways I'm practicing when promoting my blog post.
Reaching out and get noticed by Influencers. For every blog post I published, I will email to the people that I mentioned in the blog post. Do it genuinely. This is one way to promote my blog post and build a relationship with them.
I will shout out my post to social media platforms such as Twitter and Facebook. It is fine to do it more than once as long as we add a little bit of creativity. Tools such as Buffer, Canva, and Socialert are a good help.
I will also share my blog post in relevant niche groups. Groups such as Growth Hackers, Quora, and Bizsugar are helpful. Those groups are a good source of traffic. But first, we must take part, be active and contribute to it.
"Re-create" the content into different forms. For some posts, I will turn into infographics or slides and share them to different platforms.
Guest post or take part in roundup post as such also another way to drive traffic our blog post. Before that, the topic must be relevant to our blog post such as this, 25 ways to promote next blog post.
Click here to tweet Jason's answer!
Follow David: Website | Twitter
32. Louie Luc
Blogger, Buzz Nitrous
The number one tactic I use to quickly drive lots of visitors to a new post on my blog is making use of social media traffic, mainly Facebook Groups related to my niche. I have recently used this tactic to promote my latest post where dozens of SEO experts revealed their best link building strategies for new and established niche websites and the outcome has been tremendous! That roundup post instantly became my most visited piece of content in the month it was published.
What you need to do is join Facebook Groups related to the niche your website is about; then try and become a respected and obedient member of those communities by helping other people and starting interesting threads; finally, whenever it makes sense (and as long as you're allowed), leave a link to a relevant and helpful post on your blog to get some good quality traffic.
Click here to tweet Louie's answer!
Follow Louie: Website | Twitter | Facebook | Pinterest | Google+
33. Steven Watts
Founder, Newt Labs
First of all, I simply share it across all of my social media profiles using Buffer, I continue to do this 1-2 times a day for a week while it's fresh off the press.
After that I'll add the post to Smarterqueue, which allows me to re-share it randomly amongst all of my other evergreen articles, you can even use it to find content to share alongside your own posts in an 80-20 rule fashion. Smarterqueue is pretty new, and I recently moved over to it after using Edgar for a long time. If you're going to check it out, please use my referral link to extend their free trial from 14 to 30 days – https://smarterqueue.com/?ref=3zb.
Then comes the hook, if you let Quuu know about your article and they like it, they'll make it available for sharing to their list of influencers and promoters within your industry for a whole month. This helps your post get hundreds of shares and clicks, which can make your opt-in list skyrocket.
Click here to tweet Steven's answer!
Follow Steven: Website – Facebook – Twitter – Google+ – Pinterest
34. Sathish Arumugam
Blogger, Traffic Crow
I believe that Promotion of the Blog Post is one of the essential criteria for running a pretty blog. I always concentrate on promoting and branding my Blog Content across the various platform. At First, I do Social Signals for 10 Days after publishing, and then I research my relevant post content via BuzzSumo.
Then, I contact the relevant blog post owner for linking my content on his/her blog post. This boosts my blog post effectively and also improves the relationship with the fellow bloggers.
Click here to tweet Satish's answer!
Follow Satish: Website – Facebook – Twitter – Google+ – Pinterest – LinkedIn
35. Nirmala Santhakumar
Blogger, WP Glossy
My primary aim is to drive organic traffic (Targeted readers from search engines) to each blog post that I write. So, I spend quality time in doing the keyword research and competitor analysis with the helpful tools like Long Tail Pro and Ahrefs. Then, I find out the rankable keyword (Main Keyword) and much related long tail keywords (4-5) to craft the high-quality content with good structure. However, I never stuff the keywords as it would spoil the user experience and create the negative SEO impact as well.
Click here to tweet Nirmala's answer!
Follow Nirmala: Website – Facebook – Twitter – Google+ – Pinterest
36. Vanita Cyrill
On a weekly basis, I receive emails from brands with small and sometimes non-existent budgets asking me to promote their service/product. I'm sure most of the niche bloggers reading this article do too. Five years ago I would automatically turn down brands who couldn't pay my fees. Idiot move. Your blog needs exposure. Cross collaboration is a great way to obtain that exposure. Having a brand/sponsor promote your best article to their audience in return for you sharing a social media post about them is a fair exchange and can many times bring you in new readers aka traffic.
Click here to tweet Vanita's answer!
Follow Vanita: Website – Twitter – LinkedIn
37. Eden Fried
Blogger
I started my Pinterest account with zero followers in January 2017. Five months later, I have 1500 followers, and Pinterest is my number one source of referral traffic. How'd I made that happen? Simple – Pinterest Group Boards. I create multiple pins per blog post, and I constantly funnel them through my group boards using BoardBooster automation. It's exploded my blog traffic, and it works on auto-pilot. Truly, Pinterest Group Boards have put me on the map.
Click here to tweet Eden's answer!
Follow Eden: Facebook – Pinterest – Twitter
38. Helvijs Smoteks
Business Development, Market Me Good
MyBlogU is a great way to get inspired, share success stories and spread the content creator's word out there. The Brainstorm section is best to gather new ideas for upcoming blog posts and understand what others might struggle with.The Interview section is the perfect way to collaborate with other writers, give your expert opinion and of course, be promoted on their blog.=However, the best section for creators is the Media section, for all the impressive things they have achieved.
All this together is what MyBlogU can do for you. & the outcome is pretty astonishing:
As soon as I have a new blog that needs backlinks – I come to MyBlogU to contribute to new articles.
When I have an infographic to share, I submit it to Media section for other people to add it to their blogs.
If I am doing a massive expert roundup – MyBlogU is the perfect place where to find the experts.
Follow Helvijs: Website – Facebook
39. Alice Elliott
Blogger, Fairy Blog Mother
Here are 5 features that contribute towards driving traffic to your blog posts:
A subject lots of people will want to read about.
A headline that really captures their attention and makes them want to read more because this will be seen not only on your post but elsewhere too.
Getting your post (or headline) seen in popular places teeming with suitable readers.
Promoting your posts socially, with discussion points or irresistible questions, rather than dumping and leaving them.
Making it really easy for your readers to share your post with their friends and followers, to encourage a viral response.
Follow Alice: Website – Facebook – Twitter
40. Brad Hanks
Software developer, Zipbooks
We like to make sure that our users know about the blog post and we also reach out to bloggers that might be interested in sharing our post with their readers.
Click here to tweet Brad's answer!
Follow Brad: Website – Facebook – Twitter
41. Jason Hullott
Internet marketing specialist
With any blog content we make sure we share it but not just the same title on repeat. We rework the titles into 5 or 10 different versions and set those up to share over 30 days then we find the best-shared version and set that one up for once a month for 12 months. Each post builds up over time. In this way, it can appeal to more people (more shares) as the benefit-laden headlines might work for some people not others yet over time we tend to find that drives more traffic.
Click here to tweet Jason's answer!
Follow Brad: Website – Facebook – Twitter
42. Mark Hultgren
CEO, MKW Industries, Inc.
I like to scan the trending topics in the search engines and social networks to find topics my audience is interested in and then discuss how that applies or can be applied to my audience.
Many trending news topics can be converted into daily life scenarios and it is easy to start discussions on the impact those scenarios can have on business.
Follow Brad: LinkedIn – Facebook – Twitter
43. John Hughes
Blogger, Design Bombs
In addition to the organic traffic I get from search engines, I use my email list and social media channels to drive traffic to my blog posts. Investing a few bucks promoting an article through Facebook can also make a huge difference in getting more shares and building higher social signals for SEO.
Click here to tweet John's answer!
Follow John: Website | Twitter | Facebook
44. Daniel Wesley
Founder, CreditLoan
One of my favorite ways to promote a blog post is by running A/B tests with Facebook Ads. If you've got a piece that you want to promote and have an idea of the audience you want to target, create a campaign with at least 10 variations of intro text and headlines. Flex those creative muscles (and maybe use something like 
CoSchedule's Headline Analyzer
) to make some click-worthy options. Set your bids per click to about half of Facebook's suggestion (or even start with $.01 and walk it up every so often to feel it out). After a while, you'll be able to see which variants have the highest CTR and Relevance scores. Narrow it down to the best one or two, and crank up your budget (and bids as needed) to watch the clicks start flowing.
Conclusion
It would be foolish for you to not any take of their advice – it's like refusing to take free money! By following the tips that you feel will work in your line of business, you can get the most bang for your content and drive more readers to your blog posts.