Let's face it: Social media is here to stay. Thus, it is in your best interest to be where your potential followers like to hang out as much as possible. However, being present is only half the battle; keeping up with your audience – including their needs and wants – is what ultimately defines your social network marketing success.
Here are 5 crucial tips on how to stay relevant on social media, ensuring your brand does not quickly fade and disappear among the crowd.
1. Use Multiple Social Media Networks
Regardless of your chosen niche, you can leverage most social media networks for your business and overall marketing strategy.
For example, a good old fashioned blog may not have much interest in YouTube because the content is primarily text-based. In this case, you could hire a voice-over actor to read a condensed version of your articles and place them on a beautiful slideshow, ready to be viewed by YouTube's monumentally-sized audience. A similar approach could be taken with Pinterest by putting together relevant images with a memorable quote or sentence from your articles.
Most content is versatile if you format it to fit into the various social media networks out there. Refer to digital marketplace like Fiverr for help on converting your content to other types and formats.
2. Know Your Audience
Knowing your prospects means a world of difference in social media marketing. What are their needs and wants? What are other slightly relevant goodies they could benefit from?
The latter question is always a good option to explore, as oftentimes your audience is not fully aware that they need a relevant service you provide. Sit and assess everything that makes them tick, then come up with a solid funnel and implement it into your daily social media interactions.
3. Build a Solid Identity
Building an identify means establishing a solid presence in your field. Express it not only with confidence, but in such a way that it truly resonates with your audience. Don't just be a "Me too" social media poster; become the go-to source for your followers' particular needs.
Do you specialize in helping people find jobs? Post the hottest leads on a daily basis along with the occasional resume tips, useful templates and everything in between. All in all, take command of your business and welcome your audience with a firm, virtual hand shake.
4. Don't Just Connect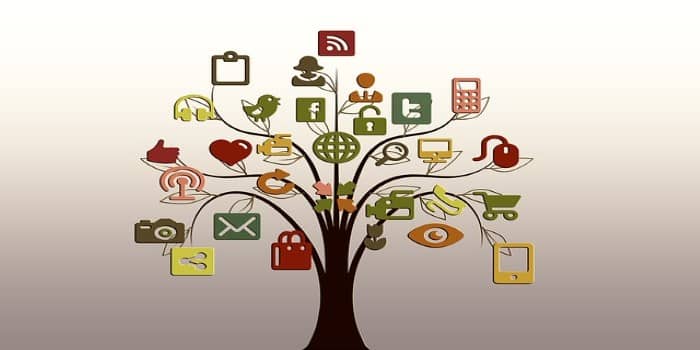 It's tempting to merely connect with people in your field and then hope to magically get noticed. Remember that each individual has many things to take care of throughout the day, just like you. They also receive multiple connections that ultimately go unnoticed. Are you willing to be just another person in someone's network?
Send a warm, friendly and personal message to each person you connect with, not just the big fish in your field but rather everyone in your circle. When they notice that you had taken the time to establish an actual relationship, they are far more likely to receive your future social media updates gracefully.
5. Be Selfless
Knowing how to stay relevant on social media is not all about helping your prospects and existing clients, but also others that are not necessarily connected with you.
Do you admire a blog post from a certain blog? Retweet it and send kudos to the author in the process (seriously, retweeting the content just isn't personal enough). Repeat the process over time with other sources, commending them for their hard work every time; you might be surprised with the gratitude they express in return.
Thankfully, keeping up with social media doesn't take much effort once you establish a solid approach and harness your target audience. What strategies are you actively implementing into your social media accounts?