Increase blog authority and traffic even with 50-word pieces…
What if you could keep your website updated with ease?
We have all heard that long-form content is now king, and I actually don't doubt it. Extensive content often provides a wide range of actionable insights and data that are typically not available in short articles.
That being said, there is plenty of room for short-form content in the blogosphere and ways to leverage it. So instead of preaching about long, 2000-word blog posts, today I would like to discuss the complete opposite.
Best of all, you can actually gain an incredible amount of traffic, backlinks, and authority even with 50-word pieces!
This article is meant for those that lack the time (or perhaps despise) writing long pieces every single time.
Here are several super-duper easy things you can implement to increase blog authority, followed by various ways to bring some nice, targeted traffic.
Implement one (or more) of these…
News Section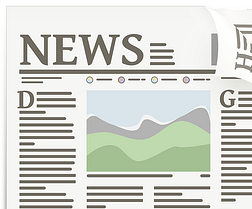 I have already suggested implementing a news section once or twice in the past, and for good reason.
Your blog doesn't have to consist exclusively of tips and tutorials. Publishing the occasional news is an amazing way of keeping your site updated and readers engaged. In fact, new readers may even become fans as they find your website highly informative when it comes to current events.
Can you post about the latest social media news? Twitter? Instagram? Anything else loosely related to your audience?
Simply create a new category based on the latest current events pertaining to your niche. Then, visit Google News to stay informed of the latest, and (optionally) subscribe to their RSS feed to receive only the news that interest you.
News pieces are generally 200-300 words long. Not bad!
Q&A Section
A Questions and Answers section would allow you to tackle those curious, burning questions the average user may have. What is content marketing? How can I improve my book sales this year? You get the point…
Take the time to answer between one and five questions each week, all while keeping the answers short and sweet. This is yet another great way to build a lot of content over time, all while keeping you less stressed about long-form content. As you take care of more terms, you naturally increase blog authority and gain trust with your followers.
These pieces normally range from 100 to 300 words (on average).
Tip of the Day/Week
Similarly to a Q&A section, providing a daily or weekly tip can keep your blog wonderfully updated with new, useful information. Tips can range from increasing your newsletter signups to improving productivity and much more.
If you wish to outsource it, these wouldn't normally cost a lot of money if the research and word count remain fairly low.
These are normally 50 to 300 words.
Create a Glossary
Some bloggers have taken on the task of building a niche dictionary explaining terms commonly used in their industry. This enables them to insert some great keywords along with each definition, and even interlink between keywords and/or published posts.
Ideally, you could outsource five new terms each week and compose a very short post (update) to let readers know about these additions.
Average word count: Anywhere from 25 to 50 words, on average.
Turn Your Homepage Into a Landing Page
Many websites use their main homepage to collect emails, thus increasing the size of their newsletter incredibly fast.
Take a look at Freedom with Writing, for example. As of this post, their homepage immediately asks for your email in order to keep you posted about the latest markets for writers. Their design is simple, actionable, and quite inviting.
The end-result is an increase in traffic without ever having to worry about long-form content.
An effective landing page can have as little as 50 words if you're creative!
Then, Maximize Traffic with These Sources…
Tip 1: Regardless of your choices, ensure that each entry is search engine-optimized for maximum results. Even if a certain keyword only brings five extra visitors per month, remember that you're playing a numbers game here with short-form (yet useful) content. It all adds up…
Tip 2: A good rule to follow is to perform a search query, then using relevant suggested searches from the bottom of the results page:
Tip 3: Rely on HARO and other sources to land quality mentions and backlinks. In essence, you provide an opinion or answer to a request in exchange for a mention of your site or services.
Tip 4: Use communities like Quora, Reddit, forums, and Facebook/Linkedin groups to continually bring traffic. Refer to these superb posts to learn more about Quora and Reddit for traffic.
Conclusion
Who says short-form content is dead as a way to increase blog authority and traffic? You can still gain an immense amount of authority by feeding your readers with these small, digestible bits on a daily or weekly basis.
What do you think? Have you considered any of the above as a means to keep your website updated with ease?
Don't Miss: