Increase brand awareness. Enhance user experience.
It's rather easy to leave certain parts of your blog outdated for any given reason.
Whether you've been busy with new blog posts, maintaining social media accounts or connecting with influencers, sometimes we simply don't notice how many website elements go ignored for months or years on end.
These small mistakes can gradually hurt your brand and sales, to say the least.
Let's see which common blog features may be in need of a facelift, as these can ultimately help increase brand awareness and overall engagement.
1. Misusing the Sidebar
Some blogs keep their sidebar bloated merely for the sake of filling in the blanks. On the other hand, it's okay to keep a minimalist design as long as it complements your blog.
Are you looking to increase brand awareness and elevate your status? Perhaps showing the latest post or hand-picking content that best represents your vision might help. Do you want to have a greater sense of community? Showing the top/latest comments and/or some statistics might be a good idea.
All in all, make sure you only add things that complement your goals as opposed to using features just because they're hip or look pretty.
2. Using a Global Sidebar
Another point I'd like to raise is the use of generic sidebar items displayed throughout the entire blog.
Most websites have several categories, some of them drastically different from one another. You don't want to show a banner on "Making money with AdSense in 2017" within a category dedicated to affiliate enthusiasts, do you?
Plugins like Restrict Widgets and Display Widgets allow you to choose what to show/hide based on categories, pages, posts, and much more.
3. Not Building a Mailing List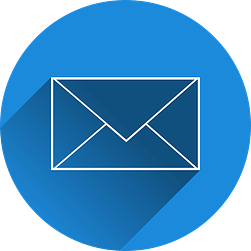 Don't think that you don't need a list simply because your social media following or organic traffic is picking up. There's always a reason to implement a newsletter, as this helps increase brand awareness and build a closer relationship with readers.
I personally use GetResponse, which is only $15/mo for the first 1,000 subscribers as of this writing.
4. Walls of Text
Are you still writing long paragraphs? This might have been okay prior to 2009, but a lot has changed since then. People hardly have the patience to digest hard-to-read paragraphs, which only causes them to lose interest and leave the page.
Instead, break your content into 2-3 sentences and make good use of sub-headings, bullet points and the occasional image to keep people more attracted.
5. Using Tiny Font
God knows I hate tiny text, as it impairs your ability to read and just makes you downright uncomfortable.
While I won't suggest a specific font for your blog, at least modify your theme to use a more acceptable size. Your readers will thank you for it.
6. Not Leveraging Links
Linking has become an integral part of content marketing and enhanced user experience. Why not provide additional information when you briefly mention a certain subject, after all?
Make it a point to have 1-2 links within every single post. This keeps readers more engaged (if linking internally) while strengthening your brand and trust in general.
7. Displaying Old Information
Finally, inspect your blog once or twice a year and clean up outdated information.
Do you have a Frequently Asked Questions (FAQ) page? If so, is it still mentioning anything that no longer exists on your site or has changed in some way? Are you linking to a product or service that's no longer available? Are you selling or giving away a guide from 2011 even thought there are newer/better ones out there?
Your Turn
Care to share anything you did recently to increase brand awareness and make your blog feel more up-to-date? Did you witness a noticeable change in user experience and engagement?
Don't Miss: