Increase Social Media Engagement, the Easy Way.
How would you like to have the best social media news feed on the block? The type that makes everyone subscribe and make you feel like the popular kid in school all over again?
Let's revamp your social media efforts by giving them as much attention as you would give your blog or favorite online property. The end-result? A highly addictive news feed that will always flow with fun, interactive, engaging, and highly useful content.
Cut Back on Social Networks
The average blogger's social network feed is typically, well, average.
We get caught up in the newest hype in a quick attempt to leverage their features. Remember when you signed up to that Pinterest or Instagram account, but now you hardly use them?
Chances are you may have one or two networks that you love to update regularly, while the other ones sit there (mostly) collecting dust.
Whatever followers you have end up feeling neglected as a result, which makes you rather forgettable.
That being said, let's be more realistic and drop any "secondary" social channel until you have the time to maintain them. This allows you to place more energy on the things that matter most.
Post Only the Very Best Content
I understand that "best content" may be a tad subjective. For the sake of this post, let's narrow it down to:
– Content that has generated buzz
– Content that has sparked social shares
– Above average, laser-targeted content (a case study on how you or someone increased AdSense earnings, rather than simply stating generalizations and assumptions)
Now, you may or may not have a lot of content to share if your website is relatively new. In this case, head over to BuzzSumo and gather content that has been well-received by the community (they disclose the number of backlinks, share counts, and more).
Otherwise, visit several influencer blogs and subscribe to their blog feed. These steps ensure that you have nothing short of spectacular information to share on your social media account – without fail.
Don't Overwhelm Your News Feed
This is an example where less is more, which naturally allows you to increase social media engagement.
Instead of sharing 10 feed updates daily, focus on keeping your audience relatively hungry for more, but also satisfied. Reduce your sharing to 3-5 daily updates, depending on your audience and how they react.
Think quality over quantity here, and use the best possible times when posting news updates.
According to a Buffer study, the most popular times to share on Twitter are between noon and 1pm (local time). This, of course, may also vary depending on your particular demographic.
Also, "popular times" may imply that you'd have too much competition during those hours. Consider non-peak hours when sharing; in this case, fewer tweets are sent between 3am and 4am local time.
Be Diverse
Your first instinct might be to share more conventional articles than any other, as these have been around far longer than other online media.
Break the norm by sharing a healthy dose of videos, infographics, statistics and short quotes. Your audience enjoys a good mix of sources as it helps them get thru the monotony of things.
Subscribe to various niche YouTube channels and follow relevant sources on Pinterest and Instagram to keep tabs on some of these content types.
Re-share the Best Content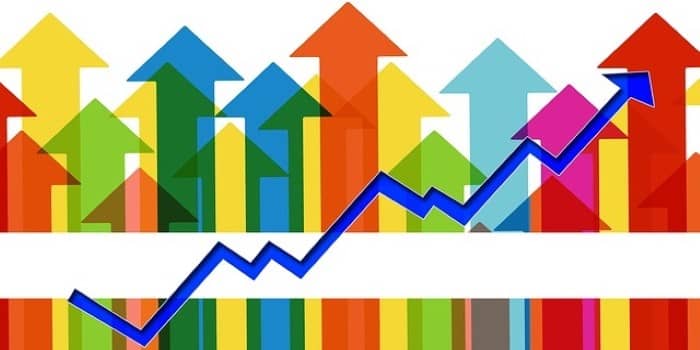 Even if everything in your news feed is awesome, not everyone will react the same way. Increase social media engagement simply by giving them more of what they want.
Analyze the feed updates that get the most interaction (views, likes, shares, comments) and re-share them at a slightly different time in case anyone missed them.
Combine this with all of the above practices, and you'll soon have one of the best and most engaging social accounts for your target audience.
Don't Forget to be Human
Finally, how about mixing business with pleasure?
Just because your end-goal involves money and success doesn't mean you shouldn't casually interact with trivial posts on occasion.
Everyone loves humor, as well as some current events. With the exception of LinkedIn, don't be afraid to insert completely irrelevant updates as long as you and everyone deem it appropriate.
Showing personality will, in fact, help your audience stay more connected and find you much more relatable.
Final Thoughts
What's your plan to increase social media engagement? Do you have any particular milestones with your preferred social channel this year?
Don't Miss: