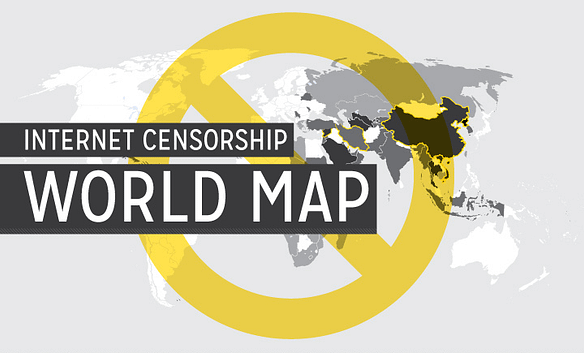 Censorship is such a controversial concept, with opposing camps seemingly not willing to give an inch. When it comes to the Internet, censorship becomes an even more sensitive matter, what with social media giving every Jack and Jill a personal megaphone to magnify their every opinion. And, just like what that guy on TV said the other night, opinions are like a$$h—s – everyone has one.
No matter what your opinion may be on Internet censorship, here's an informational graphic that will show you the big picture.
Some people are "fortunate" enough to live in a country where access to information is practically wide open, while others have such restrictions that they can't even post freely on social media.
The infographic below covers all the continents, and identifies countries which limit certain activities.
You can either commiserate with others or have a schadenfraude moment. Your choice.
Internet Censorship World Map [Infographic] by the team at WhoIsHostingThis
Seriously, though, if you have the freedom to read this post, aren't you thankful for that?