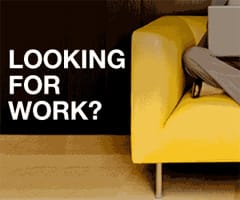 Today we have the honour to feature an interview with Yury Polnar from Demand Studios. Demand Studios, who are also advertisers here at BloggingPro, are a known name in the freelance and online writing sector and provide freelance writing opportunities to many writers.
Anyone looking to get started as a paid content provider, or publishers looking for content should consider Demand Studios, several authors who write for Splashpress Media also write for Demand Studios. But now I will let Yury answer some questions we asked.
What Is Demand Studios?
Demand Studios is the creative arm of Demand Media and is responsible for producing in-demand articles and videos for a large network of industry-leading websites and some of today's most respected online publications. Comprised of thousands of talented freelance writers, editors and filmmakers, Demand Studios creates and delivers handcrafted content to an audience of over 80 million people yearning to be informed and entertained.
Why work for you? What sets you apart from other similar online services?
Demand Studios is unlike other online writing opportunities. By combining the editorial rigors of traditional media with the flexibility and agility of new media, Demand Studios provides aspiring and established writers an exciting new avenue to polish their skills and have their work published on popular sites like USAToday.com, LIVESTRONG.com and eHow.com.
With bylines and bios attached to each written article, Demand Studios writers are able to build their writing portfolios and enjoy a level of exposure not commonly found in other freelance writing positions.
I understand that writers get paid various amounts depending on topic. How difficult it is to get these higher-paying jobs, and what does it entail?
If accepted to write for Demand Studios, writers are able to browse through our large library of available assignments and choose the ones that are most appealing to them. Being able to choose assignments by topic, as you mentioned, is just one way our writers choose what they work on; our writers are also able to filter by the publisher, article format, length and article payment amount. Each assignment price is clearly displayed while claiming new work – so there are no surprises in the amount when payments arrive.
You are correct though, we do oftentimes have premium and special assignments available and reward them to our most prolific and highest rated writers. Getting these higher-paying assignments is entirely in the hands of our writers; when we see a consistent level of quality from a specific writer, we make them eligible for these special assignments.
Demand Studios often are criticized for the pay rates; can you shed a little more insight on the situation and on the payment structure? Do you also offer bonuses for well-performing authors or writers who contribute a lot? Can authors grow in their role for Demand Studios?
Demand Studios was established as a writing and filming studio that could offer a reliable source of work for thousands of talented freelance creators around the country. Employing a comprehensive formula that determines how certain topics, formats and publishing sites will monetize, we set the payment amounts to ensure both Demand Studios and our creators are compensated for their work and that there is plenty of work to go around on a daily basis.
It is also worthwhile to take a step back and take a holistic view of what Demand Studios offers its community. With a large library of ready-to-claim assignments, there is never a need to spend countless hours conjuring and pitching ideas to editors. As a telecommuting position, there is no need to commute to and from one's home and workplace. And auto-payment removes the costly practice of tracking down clients, processing invoices, and waiting for paychecks-we provide twice a week upfront payment for each approved article, pure and simple.
What would you say are the three most important traits a blogger or writer needs to become successful in the business?
Inherently, freelancing takes organized, driven and inquisitive individuals to manage their own schedules and create well-researched, engaging pieces. Freelancing isn't for everyone, but for those who yearn to be their own boss, set their own schedules and work on the projects they are truly passionate about, freelancing can be an incredibly rewarding experience.
Authors do have to submit their pieces for approval. Do you refuse lots of content? I can imagine that not many people want to work hard contributing content and then see their content being refused. How do you deal with this and does this have any backlash on the author's status, contribution to Demand Studios?
My good friend Deb Ng had this to say on the very subject, and I could not agree more:

"In his book "On Writing" Stephen King talks of how he stuck a railroad spike in the wall of his bedroom and soon that spike was filled with rejection slips. King isn't the only writer who has received numerous rejections. It's all part of the job. Just because one person doesn't think you're a good fit, doesn't mean you don't fit another publication or website's vision. I don't know of a single writer who hasn't received at least one rejection. Don't let it get you down."

The truth is with the editorial process we have in place at Demand Studios, a very small percentage of submitted articles are ever rejected. This is how it works: Once an article is written, it's submitted for review by one of our experienced copy editors. The article is checked for plagiarism, facts, spelling, grammar and adherence to our style guides. If the article is great, it's approved on the spot and payment is automatically processed. If some edits are needed, the article is sent back to the writer with suggestions and the writer has a chance to make those fixes. With the edits in place, the article is resubmitted and approved.

Plagiarism is not taken lightly at Demand Studios and is a surefire way to lose one's writing privileges. Serial spelling, content and style offenders will see their writing scores dip; if a writing score falls low enough, as with any other company, we are forced to terminate our working relationship with the writer.
We take great pride in the editorial rigors of our system, and if an article or writer does not stand up to our standards, we are unable to continue working with them. In the end, however, this is beneficial to all of our other writers who can be sure their work is published alongside other qualified and able professionals.
What is single best piece of advice you can give to beginners looking to land blogging jobs?
Treat your application with the same care and attention to detail you would any offline job-provide an up-to-date résumé and your best writing sample. If you have expertise in a specific area, make sure to highlight it-special assignments come up all the time and you might be just the right person to share your experience on the subject. Simply put, put your best foot forward and prove to the employer that you're the best person for the job.

For tips on how to apply to Demand Studios, visit our blog and read what our hiring folks have to say about what they look for in the ideal applicant.

You can also learn more about writing for Demand Studios and apply by visiting our website or check out our facebook page to hear from our community directly.

Thanks for the interview, and if anyone has additional questions, please feel free to leave a comment below.

Yury Polnar
Marketing Acquisitions Manager
Demand Media
Thanks for your time, Yury. I wish Demand Studios continued success and hope that many more content providers will join the DS team and be able to make a living and more from the service you provide.