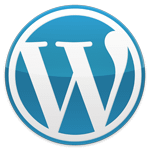 I don't think there has ever been a WordPress release update I've been so eagerly waiting on as the final release of WordPress 3.0. Well, perhaps other than the jump from 1.5 to 2.0 when pages were added to the equation. This time around again we've got a world of goodies which I already talked about before and a brand new default theme; Twenty Ten. All pretty exciting stuff.
Upon WordPress' 7th year birthday it now finally seems the waiting is – almost – over as WordPress released it's Release Candidate of 3.0. For those of you not in the know a release candidate is a version between the Beta's, which are for squashing bugs, and the actual version. Generally pretty solid, but not quite finished yet. Quoting from the release post over on the WordPress development blog:
Some things to know:

Custom menus are finished! Yay!
Multi-site is all set.
The look of the WordPress admin has been lightened up a little bit, so you can focus more on your content.
There are a ton of changes, so plugin authors, please test your plugins now, so that if there is a compatibility issue, we can figure it out before the final release.
Plugin and theme *users* are also encouraged to test things out. If you find problems, let your plugin/theme authors know so they can figure out the cause.
There are a couple of known issues.
So again, the wait is almost over and you are all invited to help out making that last wait as short as possible by helping out testing this Release Candidate. Report any errors you find on either the wp-testers mailing list or when you're up for it file a bug ticket on the WordPress Trac
P.s. On a curious note, what version of WordPress did you start with?