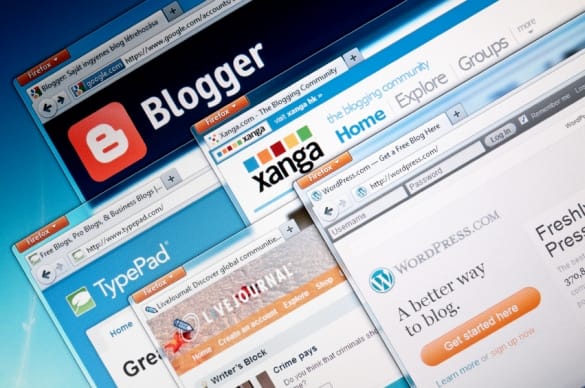 Sorry to burst your bubble, but WordPress isn't the only game in town.
Don't get me wrong – I would choose WordPress if given the chance to create a blog due to its easy to use features and host of extremely helpful plugins to choose from. In fact, more than 50% power their websites using WordPress, according to Opensource CMS. In other words, there's a reason why WordPress is the choice of most website owners and not simply because everybody seems to be using it.
On the other hand, WordPress isn't for everyone as some would use other blogging platforms to run their websites instead. While there's nothing wrong that WordPress is the choice of many, it's also great to know that other platforms have stepped up to the plate and provide an alternative service for businesses to create their site.
However, the biggest obstacle non-WordPress blogs have to face is the limited features made available to them. WordPress users have access to thousands of plugins that they can download and install on their site for free, from e-commerce tools to lead generation add-ons. Alternative CMS platforms may not have this luxury, but there are add-ons and tools that non-WordPress users can nonetheless utilize to supercharge their Blogger, Tumblr, SquareSpace, and Weebly blogs, to name a few. Below are some of the best.
Why does this kick ass: Hello Bar lets you have an attractive and eye-catching bar appear on the most visible part of the page – the header – with a link to the page you wish to drive more traffic to and increase conversion rate. The bar can be customized according to text color, background color, size, and more.
Why does this kick ass: The host of features available from SumoMe aim to boost your e-mail list with the options of making your signup form appear above your header, in the middle, or as a scroll-triggered box that will pop up from the lower right portion of your screen. The tool also allows easy sharing of content and image by incorporating social buttons within different parts of the page.
Why does this kick ass: This content discovery platform lets you place links to related content from different sites that are part of the Outbrain network on your page for increased engagement. This can also drive more traffic to your site if sites link back to your content.
Why does this kick ass: This Google Analytics alternative serves up the same reliable analytics data about your website, which you can use to tweak your site to increase its performance. Clicky also has a Heatmaps feature so you can see which parts of your pages are catching the attention of your visitors.
Why does this kick ass: This easy-to-use tool lets people create compelling and attractive visual content for their site without any design experience using their pre-made templates of different sizes and shapes.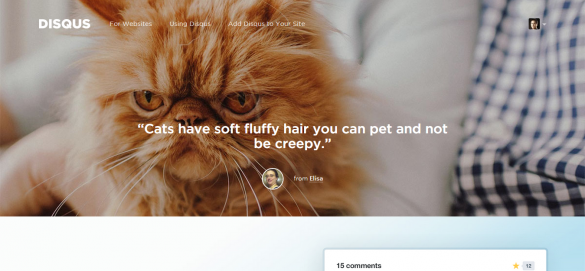 Why does this kick ass: Integrate social media profiles and sharing in your commenting system using this tool. Disqus also sends out newsletters to users about  content that may interest them, making its easier for blog owners to engage with their audience.
Question: What other tools do you need for your non-WordPress blogs to meet your business goals and objectives? Share your thoughts by commenting below.
More on blogging tools: