Tap into this massive community for long-term success…
Perhaps you have heard of a little known community called Reddit, which easily generates over 200 million visitors each month.
Among its many uses, Reddit can be an amazing place to come up with unique and potentially viral blog post ideas.
Let's break things down and leverage the power of this gigantic traffic source.
Introducing Subreddits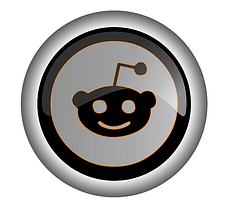 Reddit is composed of over one million subreddits, which are essentially niche forums within the website. Some popular ones for bloggers, marketers and writers include:
Reddit.com/r/blogging
Reddit.com/r/marketing
Reddit.com/r/writing
Reddit.com/r/juststart
There are many more "subs" related to just about every niche. These effectively enable you to stay informed of the latest updates surrounding your industry.
A Goldmine for Interviews
It's not uncommon for a person to discuss his success (and failures) on Reddit. For example, you'll find entrepreneurs talking about their journey in blogging and other businesses they've launched.
This gives you the opportunity to connect and ask them to conduct a quick Q&A (written) interview. These people tend to surface on a daily basis, which means you'll never run out of blog post ideas for your blog.
Post Expert Opinions
I had previously talked about MyBlogU, which is primarily used to gather facts, opinions and "best practices" from bloggers and writers. For example, MyBlogU is often responsible for the posts that contain this type of headline: "25 Influencers Reveal their #1 Tip to XYZ."
Well, it turns out you can gather these "Revealing" type of posts on Reddit as well (or any other thriving online community). Simply post a specific question within a niche subreddit and provide some kind of benefit to all participants.
For example, you could say:
What's your number one source of traffic? Can you share your stats? Reply below or message me your answers. They will be published on my website along with a do-follow link back to yours.
This is great for generating new blog post ideas at a moment's notice. Plus, people are generally happy to help you out because this is a win-win situation.
Learn from Active Discussions
Aside from gathering interviews, there's always a ton of discussions started every single minute. Some are there to ask questions while others like to present their observations regarding any given subject.
Whatever the case may be, most of these discussions can be turned into a new topic for your blog.
How it's Helped the Biggest Websites
Back in 2012, websites like BuzzFeed and ViralNova were really picking up steam. They went on to make millions of dollars per month, and this success was partly due to Reddit.
Simply put, many of these websites' articles were aggregated exclusively from a single Reddit post or multiple posts within several categories.
You can still leverage this massive community to carve your own success or even come up with a brand new website entirely.
If you visit the AskReddit forum, for example, you will see hundreds of questions asked on a daily basis. One such question may be, "What TV Show Needs to Make a Comeback?" – And with the top answers in mind, this could serve as your next blog post idea.
A more serious approach could be the ExplainLikeImFive forum, where people ask complex questions and expect a simple, easy-to-understand answer.
With the person's consent, you can post such answers on a new Q&A site, on your newsletter, or in a special series of "expert roundup posts" every month.
Final Word
All in all, a thriving and massive community can keep your blog (and business) going for years to come. I suggest you gather some of the top subreddits pertaining to your niche and leverage them for new blog post ideas and much more.
Don't Miss: