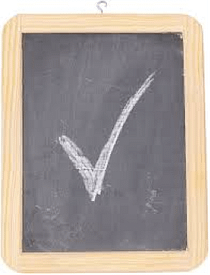 It's no secret that link building is one of the most popular methods for small businesses looking to improve their online rankings.  For this reason, there have been tons of companies, experts, and new tools surfacing to try and help companies build a link portfolio and earn quality backlinks. Unfortunately, this also means that there are many SEO agencies and articles out there trying to cut corners and offer poor link building advice (which is easy to do when working in such a changing industry like SEO). The moral of the story: It's important that small businesses understand what makes a great link portfolio in the eyes of Google.
Characteristics of a Great Link Building Campaign
What many are beginning to realize is that earning a backlink from a great website isn't always going to be enough. This backlink has to be something readers can trust, it has to be relevant, and you have to have a variety of links. These are essentially the three things needed to move from a good link profile to a great link profile.
Fortunately, getting there is easy. Consider what it means to fit these criteria below:
1.     Trust
Why it matters: It might sound obvious, but small businesses sometimes forget that trust is important for both readers and search engines. The Google bots as well as readers can only trust links that are relevant (more on this below) and not slipped into the text.
How to get there: Make sure your backlinks don't look hidden in the content of the text. If something is just slipped in and not preceded by "visit here" or the actual name of your company, it looks fishy. Make sure your links are up front and honest in every piece of content.
2.     Relevance
Why it matters: If a link is not relevant to the site, it won't be useful and no one will click. Some companies try to do this in order to earn as many backlinks as possible to improve SEO (and ignore reader engagement), but even Google bots are starting to pick up on irrelevant links and you could get penalized.
How to get there: Write only for sites that are relevant to the link you're trying to use. In other words, you can earn links on complimentary sites that might not be directly in your niche. For example, a toothbrush company might want to link back to a Dentist.
3.     Diversity
Why it matters: Diversity is mainly an important component for Google. Google wants to see that you have many different types of links because this seems more natural. After all, if the backlinks were happening naturally, they wouldn't all be the same types of links, right?
How to get there: There are many different places you can earn links including directories, forum links, press releases, guest articles in different places, and even social media.
There are, of course, a few more things that can help you create a great link profile and find premium link building opportunities, but these are the three main things you will want to keep in mind. Whether you're working with an agency or trying it on your own, you won't go wrong if every link you earn falls into these three categories.
What do you feel is essential to creating a great link profile?  Do you have experience link building and analyzing those links? Let us know your story and your thoughts in the comments below.
Photo Credit: brickmarketing.com
Amanda DiSilvestro gives small business and entrepreneurs SEO advice ranging from keyword density to recovering from Panda and Penguin updates. She writes for HigherVisibility.com, one of the leading SEO firms in the United States.