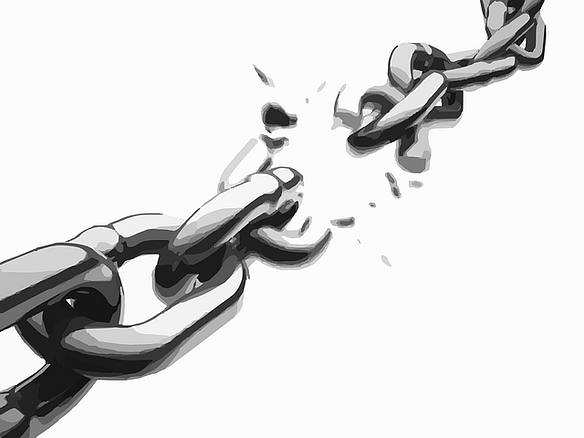 Are you aggressively implementing a link building strategy in which you employ blog commenting, forum posting, online directories, and guest posting as tactics?
If so, then I suggest you throw your strategy out the window. It's not going to work. I'm serious.
The problem with link building
To understand what makes link building problematic, you need to look into the history of the Google algorithm updates.
Prior to 2011, link building felt like a data entry job. All marketers have to do is copy and paste a block of text with an anchor text pointing back to their website and have it published online. Not much thought or insight is used in this activity.
One of the most effective link building methods at the time is getting your content published on content farms. It is fairly easy to rank an article with a backlink to your site for your desired keyword once published on sites like EZineArticles. If your content does begin appearing in the SERPs, then your website gains a valuable backlink that will also help raise its ranking for its keyword.
Content farms drew the ire of Google and search engine users when shallow content that did not offer valuable information about the subject matter began ranking at the top of search results. Google prides itself on providing users with relevant websites for the keyword they searched for. Therefore, Google came out with the Panda update to eliminate the shallow articles coming from content farms. This cleared search results from uninformative content and websites that relied solely on content farms for links.
Fast-forward to 2014.
Google drops another bomb at another misused link building practice: guest posting. While this tactic is a legitimate way of getting a backlink from a website because there is permission from the site owner to get your content published on their site, guest posting began to be infiltrated by people who wrote articles for the purpose of getting a backlink regardless of content quality.
Google released an algorithm update early this year that specifically penalizes MyBlogGuest, a site responsible for connecting publishers of spammy articles and webmasters willing to publish such content.
What's the common denominator between these two instances?
Both banned tactics are high-profile examples of unnatural link building.
Google has always come down hard on websites that stray away from their guidelines to control search rankings. Since rankings of websites on search results are primarily based on the number of links pointing to a website, Google prefers that websites go the organic route with regard to gaining backlinks. This means that, instead of webmasters going out of their way to create links pointing to their sites, they should encourage people to link to their sites instead.
It's time to earn your backlinks, not build them!
Examples of link earning techniques:
Create link-bait content – Give people a reason why they should link back to your site through the creation of high-quality, actionable, and informative content. Essential read: SEO Guide to Creating Viral Linkbait and Infographics
Build relationships – The approach to link building should not necessarily be all about getting that almighty link. Instead, focus on getting to know the people behind the sites you're trying to get links from and make a profound connection with them. Essential read: Relationship-Based Link Building
Launch contests – Get people interested in your business by holding contests and giving away freebies and amazing prices. Use Rafflecopter to easily run contests.
More on link building: