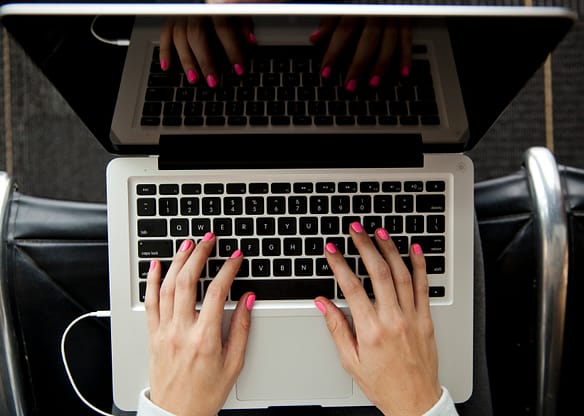 While blogging has paved way for people to live a sustainable lifestyle by earning money from writing about something they truly feel passionate about, there's more to blogging than simply making money off it. At the core of every blog are posts that share helpful and compelling information to a specific audience.
Therefore, if you want to take a slice out of the blogging pie, it's time to learn how to correctly approach blogging in order to create great content that will allow you to increase blog traffic and build a readership. From here, everything is possible, including generating revenue from your blog.
If you wish to start with blogging or already have a blog but are still struggling with building substantial traffic, then reading the best must-read blog posts about blogging that were published this year.
by Kevan Lee at Buffer Blog
Arguably one of the most thorough and thought-provoking blog posts you'll ever read about blogging this year, Kevan Lee extensively breaks down the elements of a blog post (headline, content length, social shares, etc.) and discusses how you should optimize for each. The claims made in the  post are also backed up by recent statistics to encourage you to do as the post suggests.
by Rand Fishkin at Moz
This post was originally published in 2012 but has been updated ever year since then to accommodate any additional best practices for increasing your blog traffic. This post covers all the basic ways on how to get your blog out in the open (writing for a specific audience, making your content SEO-friendly) down to the more advanced tactics (link poaching, guest blogging, and more).
by Christopher Gimmer at BloggingPro
The Skyscraper Technique is a very complicated and long-winding process of creating epic content for your blog and promoting it to different channels. However, when performed correctly, as with the case of Christopher and his site, the rewards are blog traffic beyond your wildest dreams. This post guides you on how to make your own Skyscraper content so you can enjoy high traffic your blog deserves.
by Cindy King at Social Media Examiner
To become a successful blogger, you will have to learn from those who struck it rich as bloggers. This post features nine of the most popular figures in blogging and online marketing, each of whom shares a blogging tool they use to achieve their online goals. Whether it's helping you brainstorm for better content, reach out to your target audience, or simply focus on the tasks at hand, the post has something for you.
by Christopher Jan Benitez at Tweak Your Biz
Keeping up to date with the latest tools is advantageous for every blogging looking for an advantage against their competitors. The tools featured in this post should help you launch and supercharge your blogs with the most cutting-edge technology to help you with your web hosting, content discovery, keyword research, and web design needs.
Question: What are other must-read blog posts published this year that have changed how you approach blogging in a good way? Share the lins to these pages by commenting below!
More about blogging: