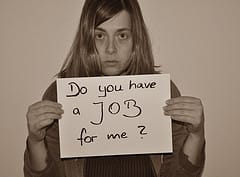 After many years of existence BloggingPro has become one of the major blogs in the blogging and blog software scene. Of course we plan to continue expanding our horizons and deliver you more blogging news and tips, but that is not all and we here at BP want to deliver our users even more.
In our continuing effort to offer more to our readers, I am happy to announce the addition of the BloggingPro Job Board to the site.
Free Blogger Job Listings
Jobs can be added in three different categories: blogger jobs, blog designers needed and developers needed.
Free as in Beer
Jobs can be added in three different ways:
Free Listing: Your job will be listed for 15 days after approval. Free
30 Days Listing: For those who want their job listed longer, without needing to refresh their listing. $10
Featured Listing: The posted job is highlighted for 30 days and will additionally be listed in a weekly 'Featured Blogger Jobs' entry on the BloggingPro blog, with more than 20,000 subscribers. The four most recent featured job listings will also be shown on the BloggingPro homepage. $25 only
Stay Updated
All listings are manually approved by our team and will after approval be announced via the BloggingPro Twitter account.
Beta
What would a new feature be without compulsory Beta tag? That's right, although entirely functional already, there still are some minor issues in the submission process. When previewing the job you want to submit, the job title and 'How to Apply' text are not shown. But we are on the job.
What's a Beta without errors? 😉
If you're looking for a blogging job or need a blogger, coder or designer visit the BloggingPro Job Board.
Photo Credit: Pucki loves Sushi.