Crucial blogging resolutions you can't ignore
When it comes to blogging resolutions, even the most avid publishers leave certain elements unchecked…
It's easy to lose focus and concentrate solely on the latest traffic method, or perhaps on building a mailing list as fast as humanly possible.
Whatever the case may be, today I'd like to talk about some crucial new year's resolutions for bloggers of all shapes and sizes. As the new year approaches, it's best to make an early list of everything you need (or wish) to implement in order to hit the ground running.
Let's get started…
1. Get More Personal
Adapt your true personality and let it shine. Many bloggers hide under an altered persona for fear of sounding too unprofessional, amateur, among many other things. But unless your niche is highly conservative, I personally suggest you incorporate a more conversational and friendly style, overall.
Otherwise, implementing some small details can still make you be more approachable while retaining a conservative stance – such as showing your face, disclosing some basic details about yourself, and not being too tense in your blogging approach.
2. Social Media Is Not Just a Link Dumping Ground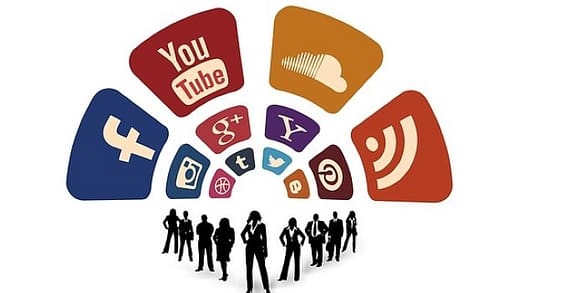 Make an effort to have conversations or even posting the occasional "Thank you" on someone's profile whenever they share something of yours.
Likewise, add some variety to your updates such as an intriguing question, a powerful quote, or a friendly opinion.
Ryan Biddulph thoroughly enjoys making friends online, as he frequently comments on people's updates and doesn't just throw link after link without also engaging in the process.
3. Increase Article Quality, Not Just Quantity
Quality is subjective, so you must decide what it means to deliver a helpful blog post on your own. Simply put: Would you walk away satisfied if you read your article from someone else's shoes?
Furthermore, we all like to see our post count increase because it gives us hope of more traffic and conversions. But have you ever dared to surpass last year's content strategy? This could mean increasing the word count, including more facts and stats, or conducting your first-ever video interview.
4. Think of New Ways to Blog
Let's face it: No matter how much we enjoy blogging, sometimes it can be a challenge.
Take a break from the norm if you find yourself bored or overwhelmed with the usual formats. For example:
Contact a fellow blogger to borrow an infographic that will serve as a new post
Embed a video compilation relating to your niche
Conduct a quick interview by emailing your newsletter subscribers and posting their answers online
Post an intriguing question for the community to participate in the main 'Comments' section.
5. Improve User Experience
Your website doesn't necessarily need a complete makeover, but there are always small details that could use some attention. Thus, your blogging resolutions should also consist of looking into the general user experience.
Perhaps your subscription box could be implemented into more key areas, or you've been meaning to A/B test between a pop-up and a more traditional style. Furthermore, think of how friendly the blog is to navigate and make any changes as necessary.
6. Clean Up
Remove, replace, or improve anything that may be bothering you from a technical standpoint.
For example, install a plugin to check for broken links, or update a popular blog post if it contains irrelevant information (does it still talk about Google PageRank?)
7. Optimize Your Blog
Speaking of cleaning up, also take the time to perform some of the following:
Update any plugins or themes if necessary (especially premium ones)
See which plugins are too heavy on resources with P3, then look for alternatives to help increase website speed
Compress post images to further improve blog performance
8. Build More Relationships
Make interactions a higher priority as one of your blogging resolutions, even if your connections are not exactly influencers.
Careful, though; you don't want to "go crazy" in a sudden quest to befriend everyone right away, as it may overwhelm you and ultimately backfire. Simply communicate one day at a time as you balance everything else with care.
9. Be More Giving
Simply put, think of ways to surprise your fans when they least expect it. Do you offer a product or service? How about giving it away during a special occasion with absolutely no catch?
If you collect people's birthday information upon signing up to your newsletter, send them a personal note or consider giving something more meaningful.
10. Add, Tweak, and Improve
Finally, sit back and ask yourself: What does my competitor (or ally) do that I admire? What can I learn from him or her? How can I improve my bounce rate on certain pages? Could my newsletter emails use some improvements?
Remember that blogging is a rewarding, never-ending journey. Always analyze and implement, then rinse and repeat.
You're not merely doing it for yourself, but for the readers that have come to know and love you over time.
Conclusion
Most importantly, keep your blogging resolutions intact long after the New Year; otherwise you might abandon them as the "new year" is suddenly not so new anymore.
How are you planning to make 2017 the best year yet?
Don't Miss: