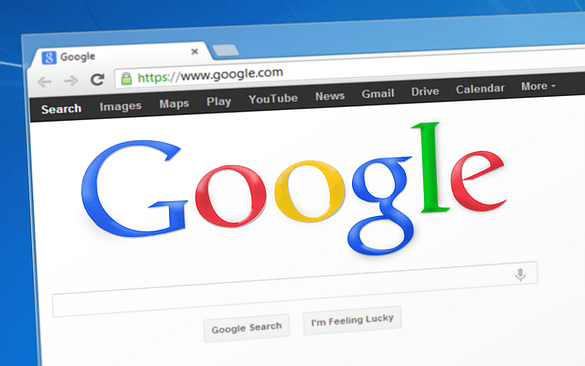 In April 21, Google released another algorithm update geared towards improving the search rankings of mobile-friendly sites. A lot of hype was put on the algorithm update, referred to as "Mobilegeddon," as it was reported to have an even bigger impact in search results compared to Panda and Penguin.
While Google is still possibly rolling out the algorithm update slowly and surely, there are websites that have been affected by Google Mobilegeddon.
In a data collected by Searchmetrics, websites such as tvtropes.org and foreignaffairs.com were able to grow their mobile search engine presence due to having a responsive and mobile-friendly design. On the other hand, websites not known for providing a seamless viewing experience on smaller devices (reddit.com, nbcsports.com) did not score well on Mobile Visibility trends.
Given all the ruckus caused by Google Mobilegeddon that had webmasters and marketers at the edge of their seats, below are some takeaways that you need to know about this particular algorithm update.
Make your websites friendlier to mobile users
Change your WordPress theme into a responsive one that's optimized for SEO so that the layout and content will adapt to the size of the screen where users are viewing your website.
Also consider using plugins that will automatically convert your website into a mobile-friendly version when viewed using tablets or smartphones.
If you're working with a designer, you can refer to this post at Sitepoint to make the necessary changes and apply the best practices of making a mobile-friendly site.
Finally, run your mobile-friendly website using this Mobile Friendly Test Tool to see if Google views your site as one.
Avoid putting your eggs into one basket
If there's anything that you need to learn from Google's algorithm updates over the years, you should  no longer rely on SEO as your only means to sustain your online business. The flimsy and ever-changing nature of SEO is too volatile for you to fully invest your efforts in. Even if you have been observing the best practices all this time, you can't be too sure that your website won't be penalized in the future.
There have been other equally effective strategies that you can pursue (content marketing and social media being two of them) to create sustainable ways to get through your target audience. Spreading your marketing efforts using these tactics, among others, will extend your online reach and keep your business afloat even if it gets penalized or ranked down by Google.
It's not always about SEO
Instead of approaching your website from an SEO perspective, try looking at it from the point of view of your target audience.
Google Mobilegeddon sprung from the need of users to have mobile-friendly websites for the benefit of browsing the internet using smaller devices, a factor that SEO didn't consider years ago.
In other words, it's all about providing the best possible experience for users when viewing your websites, SEO be damned. There will be other changes with search engine factors that determine your ranking in the coming years, but the most important thing is that you make your websites useful to people.
Final thoughts: Google Mobilegeddon, despite the hype surrounding it, should never be the dealbreaker between you and your target audience. While it may have a profound impact to your search rankings moving forward, especially with the growing number of mobile users all over the world, it should never endanger your online business as long as you keep up with the best SEO practices, as well as establish other channels in which to reach out to your audience.
More on Google Mobilegeddon: